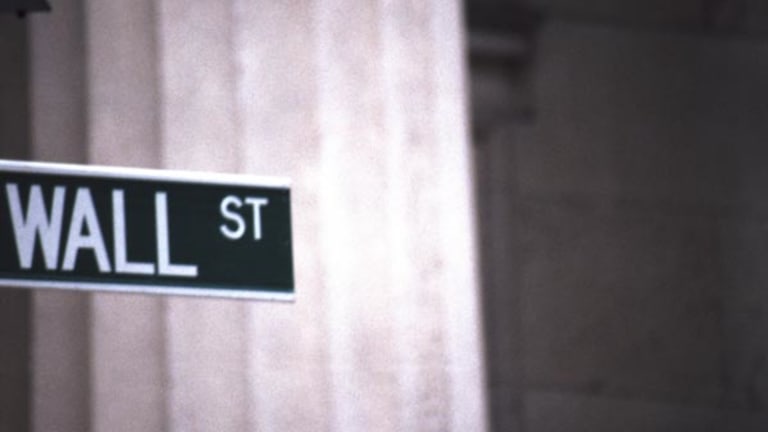 Talbots Takeover Deal Falls Apart: Hot Trends
Sycamore Partners informs Talbots it isn't prepared to go through with a $3.05-per share deal to acquire the company.
NEW YORK (
) -- Popular searches on the Internet Friday include
Talbots
(TLB)
after the company's takeover deal with Sycamore Partners fell apart.
Sycamore informed the women's clothing retailer that it wasn't prepared to go through with the $3.05-per share deal to acquire the company.
Shares of Talbots fell 36% to $1.65.
Talbots said it remains open to a deal with Sycamore at $3.05 a share, though it indicated its exclusivity agreement with the company has expired. The retail chain, which has been struggling in recent quarters, entered the agreement earlier this month after Sycamore made an offer that valued Talbots at roughly $215 million.
SpaceX is trending as the Dragon capsule successfully landed at the International Space Station, marking the first time a private spacecraft has done so.
Crew aboard the space station used its robotic arm to grab the capsule this morning after three days of it orbiting the globe. Now, NASA will decide when the capsule should dock with the station so it can unload the half a ton of cargo it is carrying.
The milestone marks what NASA hopes will be the beginning of more privately funded companies being outsourced to conduct missions now that the U.S. space shuttle fleet has been retired. SpaceX has a $1.6 billion contract providing for 12 missions to the space station. Upon successful completion of its current mission, SpaceX will then continue to fulfill the rest of its contract.
Facebook
(FB) - Get Meta Platforms Inc. Class A Report
is trending as the social networking site unveiled its new Facebook Camera app.
The photo app, which follows Facebook's acquisition of Instagram, allows users to shoot, filter and share photos and view photos taken by their friends. It was reportedly developed without any help or input from Instagram, being as the deal has not been completed yet. Facebook Camera is designed for speed allowing the users to add filters and descriptions, tag friends and locations and publish the photos more quickly than its standard mobile app.
Facebook Camera is available in English-speaking countries and only on iOS. Facebook intends to roll out the app internationally over the next few weeks and has not revealed plans to expand the app to other platforms.
The chatter on Main Street (a.k.a. Google, Yahoo! and other search sites) is always of interest to investors on Wall Street. Thus, each day, TheStreet compiles the stories that are trending on the Web, and highlights the news that could make stocks move.
-- Written by Brittany Umar
.
Brittany joined TheStreet.com TV in November 2006 after completing a degree in Journalism and Media Studies at Rutgers College. Previously, Brittany interned at the local ABC affiliate in New York City WABC-TV 7 where she helped research and produce On Your Side, a popular consumer advocacy segment.