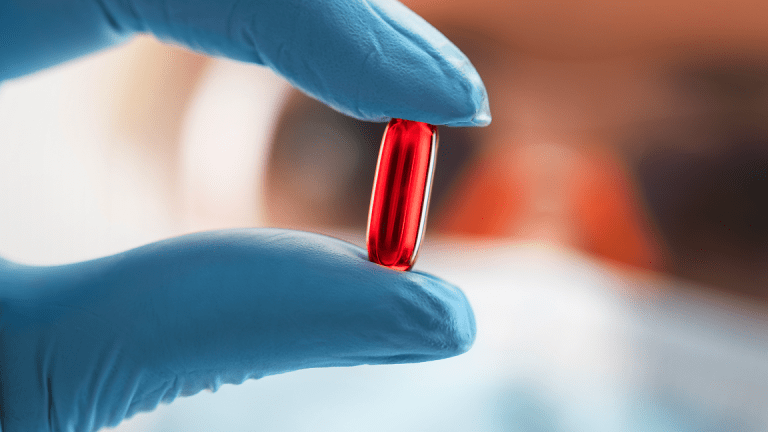 Takeda Pharmaceutical Confirms Takeover Interest in U.K.-Listed Shire Plc
Shire Pharmaceuticals shares hit a year-to-date high Wednesday after Japan's biggest drugmaker, Takeda, confirmed it may make a takeover approach for the U.K.-listed group.
Shire Pharmaceuticals Plc (SHPG) - Get Free Report shares surged in London trading Wednesday after Japan's Takeda Pharmaceutical Co. (TKPYY)   confirmed that it was interested in making a bid for the British drugmaker.
Takeda, Japan's biggest drugmaker by sales, said Shire would bolster its core therapeutic areas of oncology, GI and neuroscience and align the company with market opportunities in the United States. It also noted value propositions in Shire's global rare disease franchise.
"Takeda's consideration of such an offer is at a preliminary and exploratory stage and no approach has been made to the Board of Shire. There can be no certainty that an approach, if made, will lead to any transaction," the company said in a statement. "Takeda continuously considers various options aiming to accelerate its growth, focusing on prioritized therapeutic areas of gastroenterology, oncology and neuroscience plus vaccines.
Shire surged more than 24% in London to change hands at 3,803 pence each, the highest level year, on news of the Takeda approach before paring the advance to 14.6% and 3,516 pence each, a move that values the company at £32.8 billion ($46.4 billion).
"Shire confirms that it has not received an approach from Takeda," the company said in a statement Wednesday. "There can be no certainty that any firm offer for the Company will be made nor as to the terms on which any firm offer might be made."
Shire has indicated plans to split its rare disease and hyperactivity drugs businesses into separate unit, but cautioned last month that full-year profits would rise at a slower pace than in 2017 thanks in part to higher costs linked to the construction of a new plasma manufacturing operation in the United States and stiffer competition from generic drugmakers.
Products that will be in the rare disease division accounted for 70% of Shire's revenues and it expects increased demand for Hyqvia and Cuvitru from it Immunology franchise, which grew 21% in the first three quarters of 2017 on a pro forma basis. Shire's attention deficit hyperactivity disorder blockbuster drug, Vyvanse, notched a 7% increase in 2017 sales, raking in $2.16 billion.
Takeda, which makes cancer treatments such as Velcade -- which has patent exclusivity in the United States until 2022 -- recently lifted forecast profits for its full fiscal year, which ends later this month, by 9.3% to 218.7 billion yen