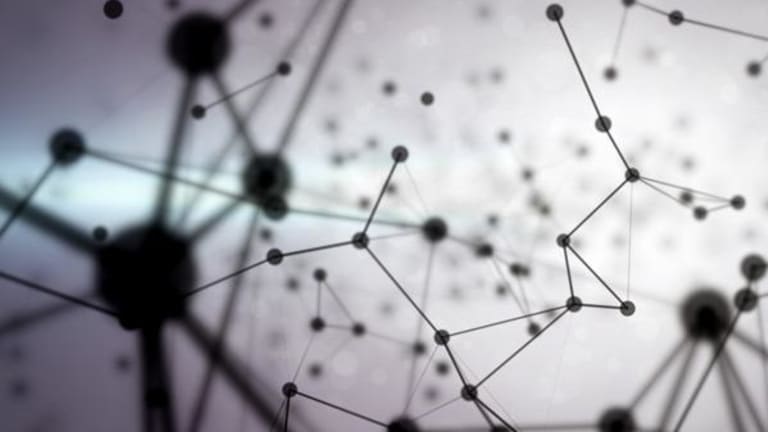 Takeda Pays $5.2 Billion for Leukemia Drug Maker Ariad, Ending Months of Takeout Speculation
Ariad's primary drugs are leukemia treatment Iclusig and Brigatinib, an investigational drug product targeting non-small cell lung cancer.
Takeda Pharmaceutical said Monday it will buy leukemia drug maker Ariad (ARIA)  for about $5.2 billion, or $24 per share in cash.
"We will broaden our hematology portfolio and transform our global solid tumor franchise through the addition of two innovative targeted therapies," said  Christophe Weber, president and chief executive officer of Takeda, which trades on the Tokyo Stock Exchange.
Ariad's primary drugs are leukemia treatment Iclusig and Brigatinib, an investigational drug product targeting non-small cell lung cancer.
The acquisition "brings two innovative targeted therapies that will expand and enhance Takeda's existing oncology portfolio" and "will position Takeda for sustainable long-term growth in oncology," Takeda said in a statement.
Ariad provided calendar year 2016 revenue guidance for Iclusig of $170-180 million and the companies believe Brigatinib has peak sales potential over $1 billion.
The company, which is based in Cambridge, Mass., has been considered a takeout target for some time, and saw its shares pop in late September on rumors it could be for sale. In August of last year, Baxalta (BXLT) reportedly expressed interest in an acquisition but later dropped its pursuit due to pricing disagreements and push-back from its shareholders, according to Bloomberg.
Ariad ran into trouble this fall after blood clots and heart-related side effects forced it to shut down a vital clinical trial involving Iclusig. Ariad shares had traded as high as $13.69 at the end of September, but dropped as low as $8.78 on Nov. 8. Ariad's stock price began rebounding and closed at $13.74 Jan. 6. Monday morning Ariad was the biggest mover in the Nasdaq Biotech Index, up 73% to $23.78 apiece on the buyout news. 
The fall 2016 study was designed to compare Ariad's Iclusig to Novartis' (NVS) - Get Novartis AG Report Gleevec in patients with newly diagnosed chronic myeloid leukemia (CML). Right now, Iclusig is used primarily in CML patients who no longer respond to first- and second-line therapies. The bad toxicity results meant that Iclusig will likely be used only in CML patients who have failed other treatments, or in a small subset of patients with a genetic mutation known as T35i.
Despite the treatment's limitation, Takeda said, the addition of Iclusig "will broaden Takeda's strong hematology franchise to include chronic myeloid leukemia and a subset of acute lymphoblastic leukemia."
Takeda has big hopes for Ariad's brigatinib, which is being developed to add a differentiated, global therapy in a genetically-defined subpopulation of non-small cell lung cancer. 
"This transaction is a great outcome for shareholders of Ariad and Takeda," said Alexander J. Denner, Ariad board chairman. "Both Ariad and Takeda are passionate about helping cancer patients, and I believe the talent and resources of Takeda coupled with Ariad's pipeline and people will accelerate the development of cancer treatments."
Sarissa Capital, the holder of 6.6% of Ariad's common shares, has agreed to tender its shares to Takeda.
Takeda said its track record of successful launches of oncology products Adcetris, Ninlaro and Velcade demonstrate it is well-positioned to launch brigatinib and capture global marketshare with the drug.
Takeda will host a media/investors conference call at 7:30 p.m. Jan. 9.
In conjunction with the acquisition announcement, Ariad CEO Paris Panayiotopoulos canceled Monday's plans to present at the J.P. Morgan Healthcare Conference. in San Francisco.
Takeda said the acquisition is compelling for Takeda shareholders because it will provide immediate revenue and carries "considerable long-term revenue potential" as well as synergy savings.
Takeda projected the acquisition of Ariad will be accretive to fiscal 2018 core earnings and broadly neutral in fiscal 2017. 
The transaction will be funded by up to $4 billion of new debt and the remainder from existing cash. Ariad will become an indirect wholly owned subsidiary of Takeda.
JPMorgan, Goldman Sachs and Lazard acted as financial advisers to Ariad and Paul, Weiss, Rifkind, Wharton & Garrison acted as the company's legal adviser. Cleary Gottlieb Steen & Hamilton acted as legal adviser to Takeda. Evercore Partners acted as financial adviser to Takeda.