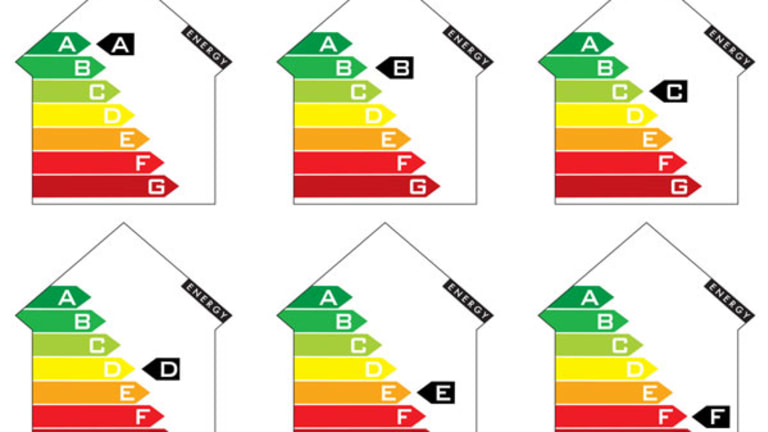 Take Profits in Offshore Drillers
In a case of 'buy the rumorand sell the news,' it's time to take profits in the drillers and oil services stocks now that the offshore drilling ban has ended.
Interior Secretary Ken Salazar ended Tuesday the offshore drilling moratorium that was slated to end on Nov. 30. For those of you who have followed my columns, you know I predicted that this drilling ban was destined to be removed long before the mid-term elections and advised readers to buy oil services stocks in anticipation of this announcement. But now that the ban has been lifted, what does that mean for the drillers, the jobs picture and for oil supply for the future?
The
BP
(BP) - Get BP Plc Report
oil spill correctly incited the Obama administration to take a very hard look at offshore drilling standards and practices and the administration almost was forced to begin a moratorium on new rig licenses which initially affected only a few dozen rigs. Still, as time passed and the BP spill came, luckily, under control with less environmental damage than most experts predicted, much of the oil community in the Gulf Coast began to sharply criticize Obama for the moratorium.
What was clear to most watchers was that the political climate almost mandated a quick removal of the drilling ban after a cursory review of educational standards for rig workers, new well design and cementing practices, and better oversight from the Interior Department itself were put into place late in September. What was particularly clear was how the mid-term elections have focused solely on jobs creation and therefore a ban of offshore drilling, impacting a potential 150,000 workers, was never going to survive a political season in which Democratic incumbent seats are likely to be at risk.
In light of this, I recommended in late August a few of the offshore drilling stocks including
Schlumberger
(SLB) - Get Schlumberger NV Report
,
Halliburton
(HAL) - Get Halliburton Company Report
and particularly
Baker Hughes
(BHI)
, which has a deep commitment to drilling in the Gulf of Mexico. Baker Hughes has been on a steady rise since the recommendation, perhaps anticipating this exact announcement, moving from a little over $38 to close Monday at $44.73, a nice 15% rise. But now what?
You could make a case that Baker Hughes and other offshore drillers are still well underpriced here, even with the strong pop they received from the moratorium's end. Offshore drilling still represents a very important part of the U.S. domestic crude supply, amounting to 25% of total domestic output. Most drilling analysts expect an acceleration of deep and ultra-deepwater projects to continue, even in light of added restrictions implied by the Interior Department's review, expecting fully every rig available to be in service by late 2011 and oil services groups like Schlumberger, Halliburton,
Ensco
(ESV)
,
National Oilwell Varco
, Baker Hughes and
Core Laboratories
(CLB) - Get Core Laboratories NV Report
to be forced literally to turn business away.
But I won't make that case now. For those who have taken the trading chance to load up on drillers during the ban on the speculation that it wouldn't last through October, this is a case of "buy the rumor and sell the news." You should be taking your profits and waiting for another opportunity to buy the drillers and oil services stocks.
As smart investors, we need to be paid for our insights and see profits from good trading moves. Buying the offshore drillers as they were being slammed during the aftermath of the BP spill and imposed moratorium took courage and insight; we need to continue to have the insight to take profits when they present themselves as well.
If you are holding these stocks, it's time to take some money off the table.
Readers Also Like:
>>5 Stocks to Buy, Then Hold for a Decade
At the time of publication, Dicker was long Baker Hughes, but positions can change at any time.
Dan Dicker has been a floor trader at the New York Mercantile Exchange with more than 20 years' experience. He is a licensed commodities trade adviser. Dan's recognized energy market expertise includes active trading in crude oil, natural gas, unleaded gasoline and heating oil futures contracts; fundamental analysis including supply and demand statistics (DOE, EIA), CFTC trade reportage, volume and open interest; technical analysis including trend analysis, stochastics, Bollinger Bands, Elliot Wave theory, bar and tick charting and Japanese candlesticks; and trading expertise in outright, intermarket and intramarket spreads and cracks.
Dan also designed and supervised the introduction of the new Nymex PJM electricity futures contract, launched in April 2003, which cleared more than 600,000 contracts last year alone. Its launch has been the basis of Nymex's resurgence in the clearing of power market contracts over the last three years.
Dan Dicker has appeared as an energy analyst since 2002 with all the major financial news networks. He has lent his expertise in hundreds of live radio and television broadcasts as an analyst of the oil markets on CNBC, Bloomberg US and UK and CNNfn. Dan is the author of many energy articles published in Nymex and other trade journals.
Dan obtained a bachelor of arts degree from the State University of New York at Stony Brook in 1982.