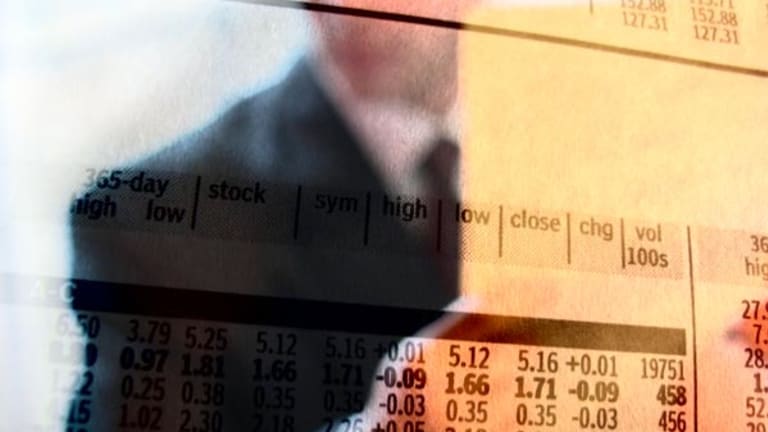 Take Care of Your Roof; Save Your Home
With winter just around the corner, here are some tips on checking, maintaining and eventually replacing your roof, which can save you a ton of money on repairs and insurance premiums.
NEW YORK (
) -- After finishing the turkey and falling asleep on the couch watching football, you may begin thinking some winter risk-management thoughts.
When's the last time you took a look at your roof?
You would be amazed at how much potential damage you could be forced to pay for if you fail to check a few basic things related to your roof, as winter sets in. Even a small leak can lead to financial disaster.
Most of the following tips relate to the onset of winter in northern states, however, if you live in Hurricane Alley, it's even more important to make sure your roof is up to snuff.
Let's begin with some tips on inspecting the roof. While there are plenty of regional differences in style and function for roofs and accessories -- for example, many homes built in in the South lack gutters -- and threats (ice and snow versus heavy wind) most of the following tips can be of use to any homeowner.
Alyssa Hall, the Marketing Communications Director for
GAF
-- which bills itself as "North America's Largest Roofing Manufacturer" -- recommends homeowners take the following steps to prepare for the onset of winter:
Check the roof framing structure to make sure it is not compromised. Visually scan the roof for any sagging or uneven areas. Any sign of sagging that you can see is potentially a big problem with the underlying plywood or the structure of the home. "That's not a do-it-yourself kind of fix."
Inspect the gutters to make sure they are not clogged with branches, leaves, or other debris. Check for leaks as well. Seamless gutters are best, of course. If your seams are a bit leaky, get out that caulking gun. It's worth it. A small leak in the gutter can lead to a big puddle outside your house, and that water may seep into your basement.
Make sure that gutters are fastened properly and are tight and secure so that they don't cause overflow and build-up or fall off the fascia board.
Check the valleys of the roof to ensure that they are also free and clear of debris that can add weight to the roof and also act as a barrier to rain and snow.
Make sure there is metal flashing around roof vents, pipes, skylights, and chimneys. Inadequate flashing is one of the most common causes for roofing leaks.
Carefully inspect the roof shingles. Look for curling edges, missing granules and cracks. You should also trim any branches that may touch the roof when the wind is heavy. Danger signs for a failing roof include dark or "dirty looking" areas.
Of course, any build-up of moisture in your attic, especially after wind-driven rain, is a strong sign that you need some roof work done.
Time for a new roof?
You should find out how long your roof is rated for, and plan to replace it, years in advance. Why? Because they are so expensive, and if you take damage from a leak or from wind, and your insurance company finds out that your roof was due to be replaced years earlier, you could have a problem.
Once again, think regionally. In Florida, with the hot son beating on the roof, material rated for 30-years in northern states may not really last as long as rated.
If you are replacing a roof in a southern state, you may also wish to consider material other than traditional shingles, such as tile or metal. If you switch from a shingled roof to tile, you may need to have the roof straps reinforced, or have other major work done.
If you live in a Gulf Coast state, keep in mind that flat tile is generally safer in heavy wind than the prettier Spanish-style barrel tile. With an older tile roof, the glue may be coming lose, so it is a good idea to bring a roofer in to reinforce the glue.
If you go with a metal roof for replacement, you probably won't need to reinforce the underlying structure. The advantages of the metal roof are obvious, since the material is more durable than shingles and less likely to blow off during a hurricane than tile. Then again, you may need to get used to a little noise when it's raining.
Following the wave of hurricanes on Florida's east coast in 2005 and 2006, most homeowners insurance claims were over roof damage. A typical claim would lead to the replacement of a roof, with other damage from water pouring in. A common cause for a leak during a hurricane is that the ridge vent on the top of the roof was moved by the heavy winds.
Many homeowners placing claims had roofs that should have been replaced years earlier. So they got new roofs, which the insurance companies paid for.
Next time around, things may be more difficult, as the insurance companies have smartened-up. In fact, home insurers are being proactive in refusing to insure homes in some areas, if the room is over 20 years old.
Another thing to consider, is that even though you are protected by homeowners insurance, it is much better never to have to place a claim. In the event of a wide-scale disaster, you have to get on line and wait for an insurance adjuster to come to your home and inspect the damage. Then you have to wait for the insurance company to pay. Then, if you have a mortgage loan, there's a good chance that the insurance claim money will be sent to your lender or loan servicer, who will then dole out the money as you have the repairs done. And, of course, in the event of a wide scale disaster, you will be waiting to get a contactor. Then you call the loan servicer to ask them to pay the contractor. That's is a painful process.
Things to consider when replacing your roof:
Here are some tips on what type of new roof to select, and how to have the work done.
Find a reputable contractor. Use a roof contractor that is certified by a major manufacturer. "If the work isn't one properly, it can affect the warranty," says Hall, who adds that GAF has "a certified contractor program, using a strict set of criteria to get the title."
Start fresh. It is quite common simply to have the new roof shingles put on top of the old ones, but re-roofing over existing layers can cause major problems. The right thing to do is to start with a clean blank slate. Have the old shingles completely removed, along with the black paper or felt. Then you can also see if there are any problems with the underlying plywood.
Check system accessories. Another reason to start fresh is to make sure that all the appropriate accessories are included, such as leak barriers in roof valleys. These barriers are "peel and stick" and go under the roof shingles. Try to be there, to make sure your roof contractor installs them. If you don't see it being installed, you have no way to verify once the shingles have been applied.
Make sure the ridge cap is done properly. and are tight and secure so that they don't cause overflow and build-up or fall off the fascia board. According to Hall, "an unscrupulous contractor may use cut-up shingles as a roof vent."
Consider "curb appeal." Select a new roof that matches the architectural style of your home. The appearance of the new roof can make it much easier to sell the home.
Check for insurance discounts. For example, if you live in an area subject to frequent hail, selecting roof material that is hail-rated according to standards set by the Texas Department of Insurance, could get a discount of 30% or more on your homeowners insurance.
Consider cooling costs. Reflective shingles, such as GAF's Timberline Cool Series, "can lower your cooling costs by 7% to 15%, depending on climate or geography," according to Hall.
Get a good warranty. For example, GAF's Advanced Protection shingles feature a "lifetime warranty," which covers the original owner of the roof as long as they are in the same home. In some circumstances, the warranty is transferrable to a second owner.
Get releases for all subcontractors. Your roof contractor may use one or more subcontractors to install the roof. Depending on which state you live in, it is common practice for a contractor to place a lien on your home, and then provide you with a release of lien when you finish paying for the completed work. In some states, any subcontractor can also place a lien on your home, without proving anything. Subcontractors do this in order to make sure they are paid for their work. The problem is that if you have no proof that the general contractor paid the subcontractor, and the subcontractor refuses to lift their lien on your home, you may actually have to pay the subcontractor yourself, in order to clear the title on your home. That's right -- subcontractors can wind up being paid twice for the same work. This is a common problem. Make sure the general contractor provides you with lien releases for all subcontractors, before you pay. If the general contractor says that no subcontractors were used, make sure that the lien release says so. If it's not there, have 'em type it up again.
--
Written by Philip van Doorn in Jupiter, Fla.
To contact the writer, click here:
.
To follow the writer on Twitter, go to
http://twitter.com/PhilipvanDoorn
.
Philip W. van Doorn is a member of TheStreet's banking and finance team, commenting on industry and regulatory trends. He previously served as the senior analyst for TheStreet.com Ratings, responsible for assigning financial strength ratings to banks and savings and loan institutions. Mr. van Doorn previously served as a loan operations officer at Riverside National Bank in Fort Pierce, Fla., and as a credit analyst at the Federal Home Loan Bank of New York, where he monitored banks in New York, New Jersey and Puerto Rico. Mr. van Doorn has additional experience in the mutual fund and computer software industries. He holds a bachelor of science in business administration from Long Island University.