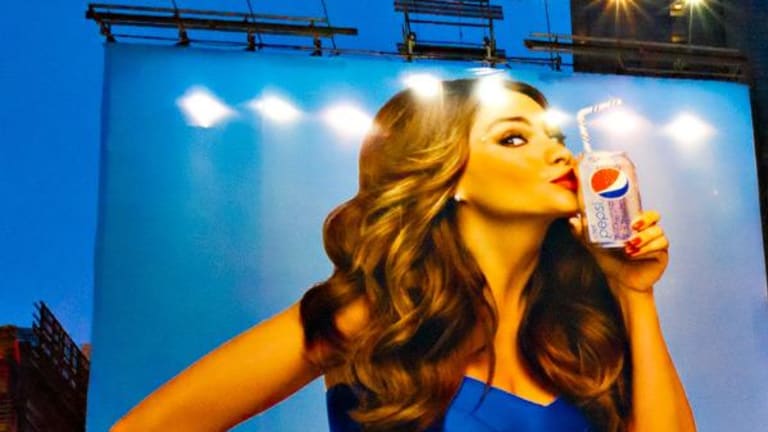 Take an Inside Look at Pepsi's Business and Outlook for the New Year
Behind the numbers on PepsiCo's (PEP) latest quarter and outlook.
PepsiCo (PEP) - Get PepsiCo, Inc. Report notched some impressive wins during the fourth quarter, but initial profit guidance for 2017 may leave some bulls thirsty for more.
The soda and snacks giant reported fourth-quarter adjusted earnings of $1.20 a share on Wednesday, solidly beating analysts' forecasts of $1.16. Total revenue came in at $19.51 billion, relatively in line with consensus. The North America Beverages segment saw operating profit, excluding the negative impact of currency, rise 13% on a 2% increase in revenue. Frito-Lay's profit rose 10% on that same basis, with organic revenue gaining 3%.
For Pepsi, the results stick out in light of choppy industry demand and the crippling effect of volatile currencies around the globe.
But the company did catch some on Wall Street off guard with its guidance for 2017. PepsiCo forecast earnings of $5.09 a share, below Wall Street estimates for $5.15, as the company cited caution around inflation, the global geopolitical scene and currency. 
Shares of PepsiCo fell about 1% to $106.02 in early morning trading. 
The company hiked its annualized dividend by 7% to $3.22 a share.
TheStreet talked with PepsiCo Chief Financial Officer Hugh Johnston about the quarter, the year ahead and the new administration. What follows is a condensed and edited version of our conversation.
PepsiCo gave fans of its stock mostly what they wanted on Wednesday
PepsiCo CFO Hugh Johnston
TheStreet: What's making the world more volatile today compared to six to nine months ago?
Johnston: I think the biggest factor by far is the geopolitical environment. Obviously you have lots of changes happening in various countries, not just the United States, around geopolitics. And that's causing lots of policy decisions that have previously been stable to be reconsidered. And that I think causes a bit of caution when thinking about some of the proposals coming out of Washington or some of the discussions happening in Europe. They are talking about big levers in the business community. I think we are all just taking a wait and see approach to see what happens. 
TheStreet: I am sure it's still too early to talk about tax proposals from the new administration [as no details have been shared], but as the CFO of PepsiCo is tax reform the thing you are most excited about? PepsiCo already pays a pretty low tax rate, but how would tax changes impact the company?
Johnston: It's too early for me to speculate on whether that will affect the rate positively or negatively, and there are a lot of moving parts. Frankly, there aren't a lot of details right now from a tax perspective. Maybe one thing that is encouraging is the notion we may move to a system where it's easier to move cash around the world. I think that would benefit all companies. 
TheStreet: And how much of PepsiCo's cash is held overseas?
Johnston: The one thing I can tell you is that we have about $14 billion of cash overall, and the vast majority of that cash is offshore. 
TheStreet: The inflation outlook for the consumer products space has started to change a little bit. Where are you seeing some of the largest commodities increases?
Johnston: It's pretty broad-based across the agriculture complex. Most agriculture costs are moving a bit up. I think that's the biggest factor, in addition to energy while still low by historical standards, is up vs. the average from last year when it was all so deflationary. These are not huge changes. These aren't disruptive changes. But it's a bit of a shift, and we have anticipated it by virtue of having the forward buying program that we have on commodities. It allows us to plan both in terms of our pricing and where we need to source productivity to balance out our portfolio. 
TheStreet: Have you started to take any price increases to try and get out in front of this inflation?
Johnston: Yes, we take price increases typically as part of moving into the new year. And that's something that occurs virtually in all of our businesses. 
TheStreet: PepsiCo's results in many respects reflect the pulse of America, your stuff is sold everywhere from gas stations to supermarkets. What's the health of the U.S. consumer right now?
Johnston: I think the consumer is doing very well. We are seeing solid trends at convenience stores, and to me that's always a bellwether on what's happening with the consumer. I think right now there is probably cautious optimism among many consumers, but also a lot of "let's see what happens."