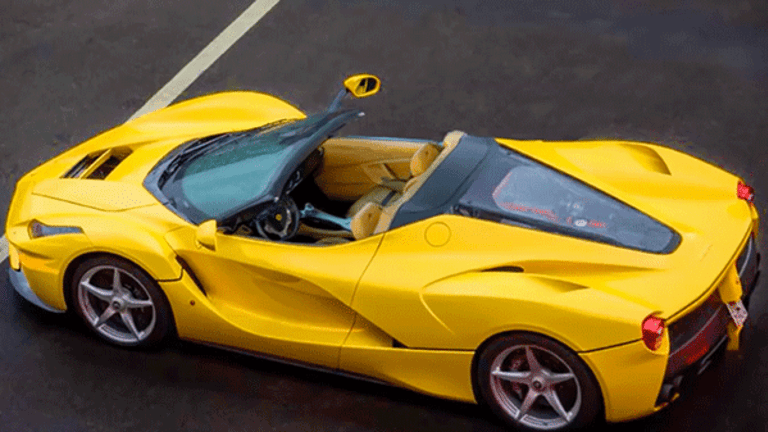 This 15-Story Vending Machine in China Spits Out $300,000 Ferraris and Lamborghinis
Yes, this now exists.
The power of social media has caused the spotlight to be put on the world's largest machine. 
But unlike typical vending machines that spit out Hershey (HSY) candy bars or Coca-Cola (KO) sodas, the one that opened in Singapore in December offers up supercars by Ferrari (RACE) , Lamborghini and Bentley. Owned by Autobahn Motors, the 15-story structure has slots for 60 supercars. After a consumer chooses a car from a touchscreen on the ground floor, the car travels down the middle of the building on a moving platform. In just a few minutes, the supercar is ready to hit the road.
As TheStreethas reported, car vending machines could be a glimpse into the future of car shopping. But in the meantime, here are the pictures of the vending machine in Singapore that is taking over Instagram.
Editor's Pick: Originally published May 17.