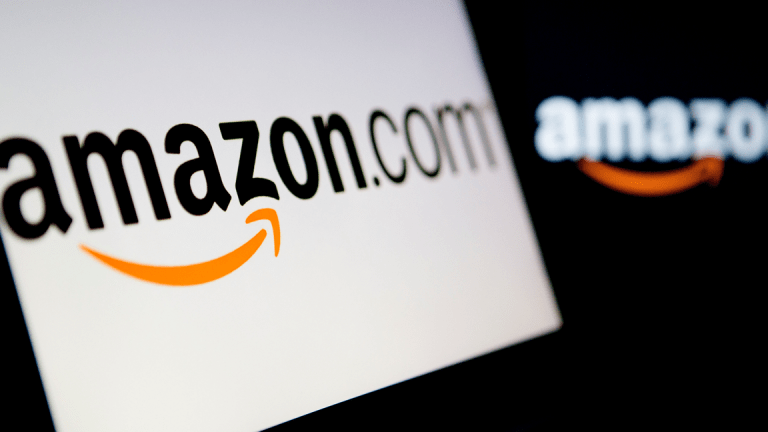 Amazon's Cashier-Less Store Opening Monday Has a Secret Agenda
Finally, this high-tech convenience store will open its doors. Amazon may be about to unveil the future of shopping.
If Amazon's (AMZN) - Get Report futuristic new convenience store is a success, the job profession known as cashier may be extinct within 20 years.
Amazon Go, a cashier-free convenience store concept, will finally swing open its doors to the public on Monday in Seattle. The store has been in test form by Amazon employees since 2016.
John Q public will be able to shop for groceries at the 1,800 square foot store, and once they are finished, walk out without checking out. The company will use technology that automatically detects when products are taken from, or returned, to shelves and track those items in a virtual shopping cart. Amazon will then charge the Amazon accounts of shoppers shortly after and send them receipt for their purchases.
While tech geeks will say the store represents a way for a retailer to remove friction for consumers, there is no denying one key underlying motive. In an industry such as retail that is seeing razor thin profit margins eroded further thanks to rising minimum wages, removing human labor is a logical (though controversial) move. For Amazon, which loves under-cutting rivals on price, venturing successfully into retail stores means a need to remove as much costs as possible.
That thought is not lost on others in retail.
Amazon rival Walmart (WMT) - Get Report has added more self-checkout lanes inside its super centers, and has reportedly been testing a cashier-less store. In 2016, Target (TGT) - Get Report tested a robot that would go up and down aisles to scan inventory. 
Get ready to see the Amazon Go approach tested at Whole Foods in the not too distant future...
More of What's Trending on TheStreet: