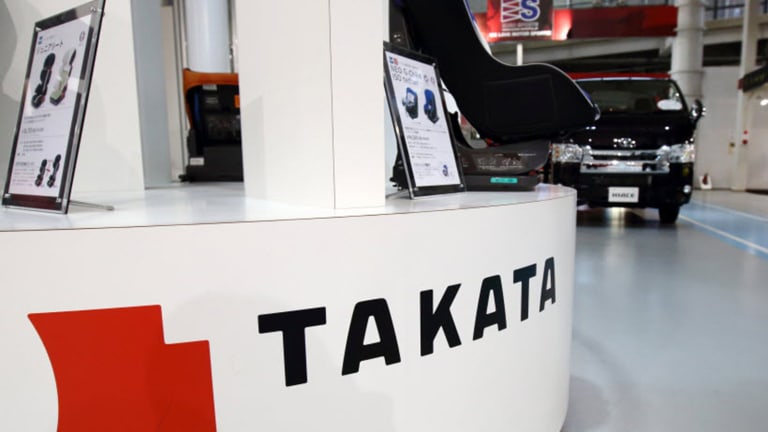 Takata Stock Rises 20% in Tokyo After Automakers Agree to Contribute to Victim Settlement Fund
Toyota, Mazda, BMW and Subaru will contribute $553 million to settle victim claims.
Takataundefined shares jumped 20% in Tokyo after automakers Toyota (TM) , BMW (BMWYY) , Mazda (MZDAY) and Subaru (FUJHY) agreed to contribute a combined $553 billion to a settlement fund for victims of Takata's faulty airbags. 
The automakers said they agreed to the fund due to "the size, scope and severity" and the Takata recall, but admitted no wrongdoing. 
Takata agreed to pay $1 billion in criminal penalties in January, including $975 million paid to carmakers and to consumers who purchased vehicles with the company's exploding airbags. 
Over on Real Money Jim Cramer give advice to investors looking at how to play the Trump Trade. Get his insights or analysis with a free trial subscription to Real Money.