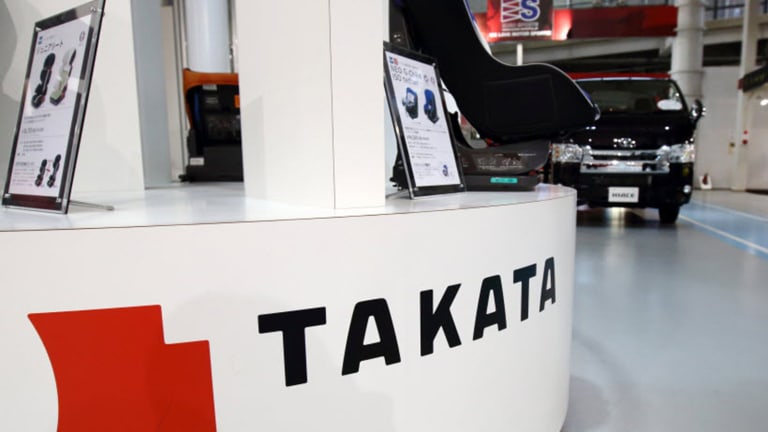 Takata Adds 3.3 Million Airbags to Largest Auto Recall in U.S. History
Takata airbags have caused 20 people to be killed worldwide, so it is recalling an additional 3.3 million faulty airbag inflators.
Japanese airbag maker Takata Corp. (TKTDQ) expanded the largest recall in U.S. automotive history to include an additional 3.3 million faulty airbag inflators. 
The latest recalls cover airbags in 2009, 2010 and 2013 vehicles made by Honda, Toyota, Audi, BMW, Daimler Vans, Fiat Chrysler, Ford, General Motors, Jaguar-Land Rover, Mazda, Mercedes-Benz, Mitsubishi, Nissan, Subaru and Tesla. 
Takata uses an ammonium nitrate chemical that is used to create a small explosion that fills the airbag quickly during a crash. However, the chemical can deteriorate when exposed to high humidity and temperatures, causing it to burn too fast and blow apart the metal canister that houses it. 
20 people have been killed due to shrapnel from the explosions and 180 have been injured. 
Takata's issues have forced 19 different car companies to recall up to 69 million inflators in 42 million vehicles worldwide. 
The National Highway Traffic Safety Administration is managing the recalls, which are being phased in over the next three years. 
Year to date, automakers have recalled 43.1 million inflators, but only 43% of those recalled parts have been replaced. 
More of What's Trending on TheStreet: