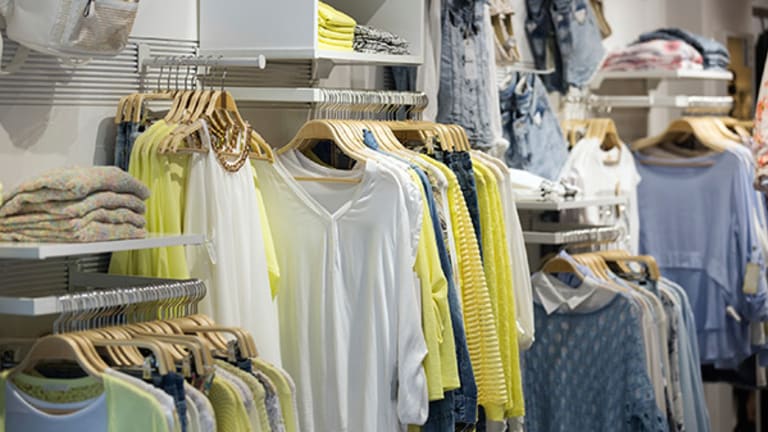 Publish date:
Tailored Brands More Engaging Experience Likely to Lead to Continued Profits
The clothing retailer's earnings were outstanding, and it has done a good job of providing a range of merchandise.
The clothing retailer's earnings were outstanding, and it has done a good job of providing a range of merchandise.
The conventional wisdom is that retail stores are on the way out, now that so many Americans buy merchandise through Amazon, eBay and similar online options. Certainly the retail sector is nothing like what it was even 20 years ago.
But a few companies with nimble management have been able to survive and even thrive in the 21st century marketplace, both in terms of earnings and market value. For example, Lululemon Athletica, a popular maker of athletic wear for women, jumped more than 15% in one day earlier this month after it released unexpectedly strong quarterly results.
An even better choice for investors is Tailored Brands (TLRD) - Get Report , the company formerly known as Men's Wearhouse. The firm merged with its perennial rival Jos. A. Bank in 2014, giving it a dominant share of the U.S. men's suit market. Shares fell nearly 3% in Friday trading. 
Tailored Brands also surprised Wall Street with its outstanding third-quarter earnings, even more than Lululemon did. Adjusted earnings came in at 68 cents a share, soaring 36% from year-ago levels. Sales at Men's Wearhouse stores were up, and an expected decline at the Jos. A. Bank chain wasn't as bad as the company had feared.
The management had set a goal of reducing costs by $50 million in 2016, largely by closing unprofitable stores. The increase in profitability shows the company is making big progress on that front. During the third quarter, the company closed 83 low-traffic stores, which has enabled it to transfer resources into increasing its online presence.
Tailored Brands now sees adjusted earnings per share for the full year coming in between $1.70 and $1.85 vs. its prior view of $1.55 to $1.85 per share.
While Americans have been purchasing tons of books and electronics online, many still prefer to buy their clothing in bricks-and-mortar stores. Tailored Brands has been trying to hold on to these customers by offering a more engaging sales experience featuring salespeople who are well-informed about the merchandise and know how to create an attractive ensemble.
The company has also been successful in diversifying its products, selling more casual clothing and athletic wear while maintaining brand loyalty among men who wear suits. Increasing the range of clothing is essential for the future, especially in terms of luring elusive "Millennial" customers.
---
The best companies are those that are able to keep doing what made them successful, while also adjusting to new trends and opportunities. We have a system that can identify such companies, and it works so well that we guarantee you will make money on more than 80% of your trades. To find out more, just click here!
Tom Scarlett is an independent contributor who at the time of publication owned none of the stocks mentioned.