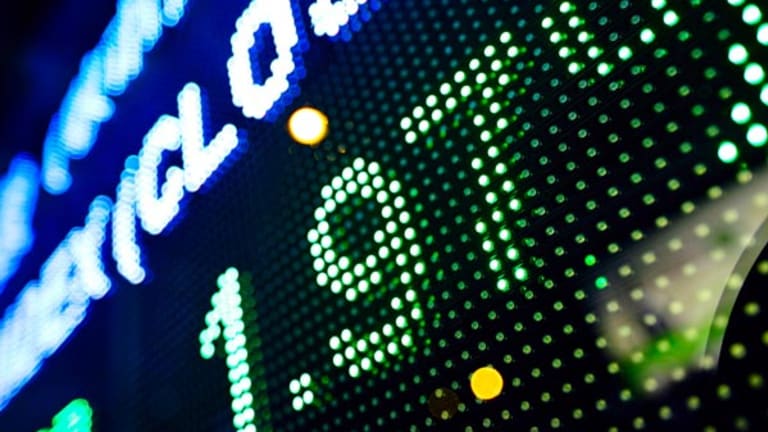 Sycamore Partners to Buy Talbots: Hot Trends
Sycamore Partners will acquire women's clothing retailer Talbots for a reduced price of $369 million, including debt.
NEW YORK (
) -- Popular searches on the Internet include
Talbots
(TLB)
on news that Sycamore Partners will acquire the women's clothing retailer for a reduced price of $369 million, including debt.
The offer of $2.75 a share is lower than Sycamore's previous offer of $3.05 a share. The purchase price is a 113% premium to the stock's closing price on May 30.
Talbots announced last week that after two and a half weeks of talks with Sycamore, an agreement had not been reached. The struggling retailer has posted declining sales results for five years in a row. Talbots rejected Sycamore's $3-a-share bid in December 2011, saying the bid substantially undervalued the company.
The deal is expected to close in the third quarter, when Talbots will transition from public markets to private equity.
ADP Employer Services is trending after reporting that U.S. companies added fewer workers in May than forecast.
The report indicated that the U.S. added 133,000 in the month, fewer than expected.
Meanwhile, new claims for unemployment benefits rose for the fourth week in a row. First-time claims for jobless benefits also rose by 10,000 to 383,000 last week, the Labor Department said.
A Labor Department report due Friday is expected by economists to indicate that private payrolls rose by 160,000 in May, while unemployment held at 8.1%.
Another popular search is
Virgin Galactic
, as the company's spacecraft SpaceShipTwo may be joining the commercial space flight arena.
The U.S. Federal Aviation Administration has given SpaceShipTwo manufacturer
Scaled Composites
a one-year experimental launch permit to begin rocket-powered suborbital test flights. Virgin Galactic claims SpaceShipTwo, a six-passenger spacecraft, is the first of its kind to receive such a permit from the FAA.
Virgin Galactic, owned by billionaire Richard Branson's
Virgin Group
and AAbar Investments PJS, is taking deposits from people willing to pay $200,000 for a ride on a future suborbital flight. The company has already sold 500 tickets for the first flights - the 500th ticket being sold to actor Ashton Kutcher. Branson hopes to the first flight will take place by the end of the year. The experimental permit will only allow Scaled Composites test pilots fly in the spacecraft -- no passengers will be allowed yet.
The chatter on Main Street (a.k.a. Google, Yahoo! and other search sites) is always of interest to investors on Wall Street. Thus, each day, TheStreet compiles the stories that are trending on the Web, and highlights the news that could make stocks move.
-- Written by Brittany Umar
.
Brittany joined TheStreet.com TV in November 2006 after completing a degree in Journalism and Media Studies at Rutgers College. Previously, Brittany interned at the local ABC affiliate in New York City WABC-TV 7 where she helped research and produce On Your Side, a popular consumer advocacy segment.