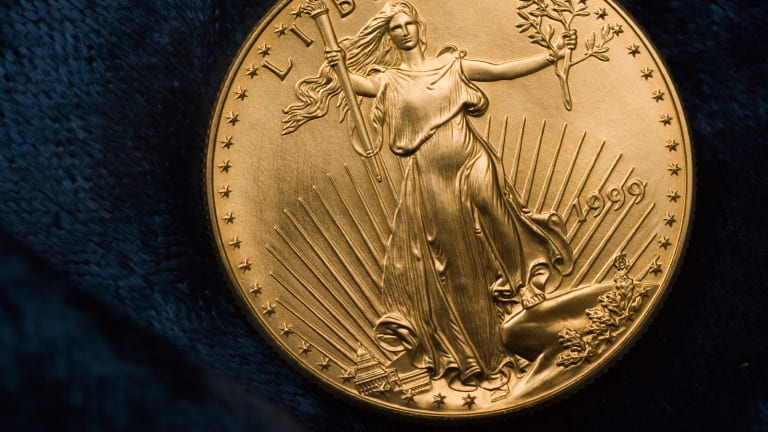 Switzerland Has So Much Gold That It's Literally Being Flushed Down the Toilet
One thing is true: Switzerland is not short of gold and silver. Here's what's happening because the country has so much of the yellow metal.
Switzerland is awash in gold and silver, so much so that they are flushing the precious metal down the toilet.
According to scientists at the Swiss Federal Institute of Aquatic Science and Technology (Eawag) about 43 kilograms of gold and three tonnes of silver pass through the nation's wastewater treatment plant every year. With gold prices hovering just below $1,300 and silver above $17 an ounce, that waste is worth around $3.4 million annually - in other words that is expensive poop.
However the Eawage scientists noted that despite all that gold dust, it would not be worth it to reclaim it.
"The concentrations measured do not pose risks to the environment - and recycling would not be economically worthwhile," the scientists said.
According to the report, the best place to find gold in the sewers is in certain plants in the Ticino region.
"This can be attributed to the presence of several gold refineries in the region," the report said. "The recovery of metals from wastewater or sludge is scarcely worthwhile at present, either financially or in terms of the amounts which could be extracted."
This is not the first time sewage waste has been looked at as the next potential gold rush. In 2015, Arizona State University said that effluent from a city with a million people could contain metals worth $13 million a year.
The University studied sewage from waste treatment plants from around Arizona and the U.S. and found gold ore grades ranging from 0.3 to 0.6 grams per tonne. The researchers hypothesized that, globally, about 360 tons of gold could be recovered from sewage sludge annually.
Professor Paul Westerhoff, the lead author of the research paper from Arizona State, told Kitco News in an interview two years ago that he published the paper as a way to get people to think about the value of waste.
"What ends up in our waste treatment plans is more than just what we poo. All this stuff gets integrated through society and wastewater carries all of it. This is an opportunity to see this as a resource than a waste," he said.
This gold analysis is brought to you by www.kitco.com.
Peter Schiff: Bitcoin Is Not the Money of the Future
Don't miss these top stories on TheStreet: