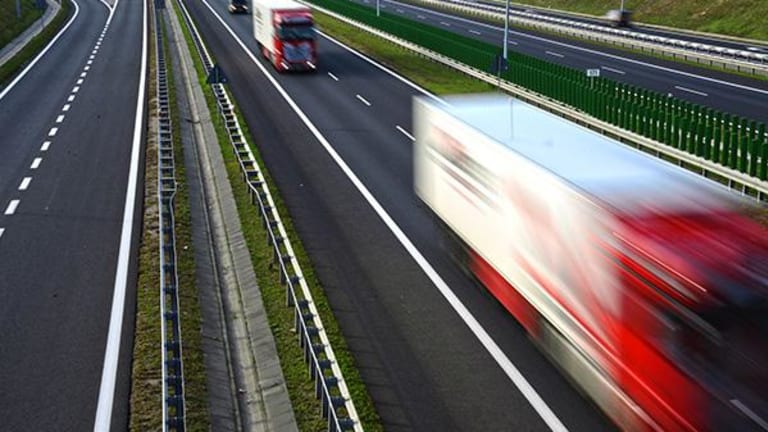 Publish date:
Swift Transportation Stock Surging on Knight Merger
Truckers Swift Transportation and Knight Transportation are merging.
Truckers Swift Transportation and Knight Transportation are merging.
Shares of Swift Transportation (SWFT)  closed higher by 23.70% to $24.77 on Monday afternoon, following its plan to merge with fellow trucking company Knight Transportation. (KNX) - Get Knight-Swift Transportation Holdings Inc. Class A Report
The boards of both companies unanimously approved the deal, which values both companies together at about $5 billion. The deal states that each Swift share will convert to 0.72 share of the newly combined company in a reverse stock split. Knight shares will be exchanged one-for-one.
"When the two companies began discussions, we had four goals in mind: create a company with the best strategic position in our industry; identify significant realizable synergies that would create value for both sets of stockholders; create a business that over the long-term will operate at Knight's historical margins and financial returns; and agree on a leadership and corporate governance framework that will benefit all stakeholders. I am confident we have achieved those goals," Knight executive chairman Kevin Knight said.
Shares of Knight Transportation closed in the green as well, having gained by 13.38% to $34.75 this afternoon. 
(What will move markets this quarter and how should investors position themselves ahead of time? Jim Cramer sat down with four of TheStreet's top columnists recently to get their views. Click here to listen to his latest Trading Strategies roundtable with them and read their advice for stocks, bonds, forex and gold.)
This article has been updated from its original publish time of 8:18 a.m.