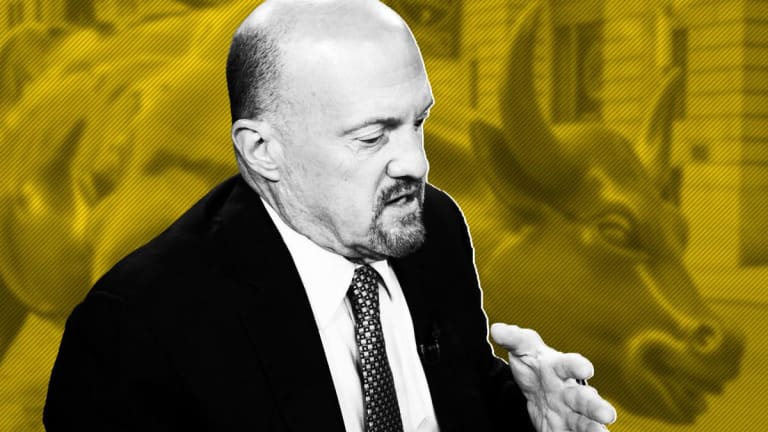 WATCH: Buy Stocks in Companies That Run Their Earnings Calls Well, Says Cramer
They usually run their businesses well, too, Cramer says in revealing his '5 Rules for Trading Stocks During Earnings Season.'
Jim Cramer says how a company's management team handles its quarterly earnings calls is a great indicator of how well the executives handle the company in general.
"Look for management teams who know how to run a conference call. They often know how to run a company," Cramer said in unveiling his "5 Rules for Trading Stocks During Earnings Season" to members of his Action Alerts PLUS members club for investors.
He said that perhaps the world's best conference-call runner is CEO Miles White of Abbott Laboratories  (ABT) - Get Report  , a stock that Cramer holds in his charitable trust. The expert called White "the main reason why we still own Abbott. ... His calls make it clear why he's such a master."
Cramer said White usually starts Abbott's earnings calls by going through the company's typically strong numbers, followed by an update on the company's corporate strategy. The CEO then goes into the company's four business segments, giving investors reasons to be excited about each. Lastly, Chief Financial Officer Brian Yoor usually does a deep dive into each important line item on the earnings report.
But Cramer said what impressed him the most about Abbott's earnings call is White's handling of analyst questions during the call. "If you ask me what part of this job I most like during this period, it's listening to the questions and then guessing what the answers will be," Cramer said. "In White's case, the questions are totally reverential given that he's the dean of devices. His answers are always straightforward, never cryptic, always respectful and often self-critical. I love that because it shows you exactly how confident he really is."
Cramer said other CEOs who put on masterful conference calls include Mark Parker of Nike (NKE) - Get Report and Fabrizio Freda from Estee Lauder (EL) - Get Report .
Want to Hear All of Jim's Private Video-Conference Call?
Sign up for Action Alerts PLUS, Cramer's VIP club for investors, and get instance access to a full replay of his latest call and live access to future calls every month.
Click here for a free 14-day trial.
(This item has been updated.)