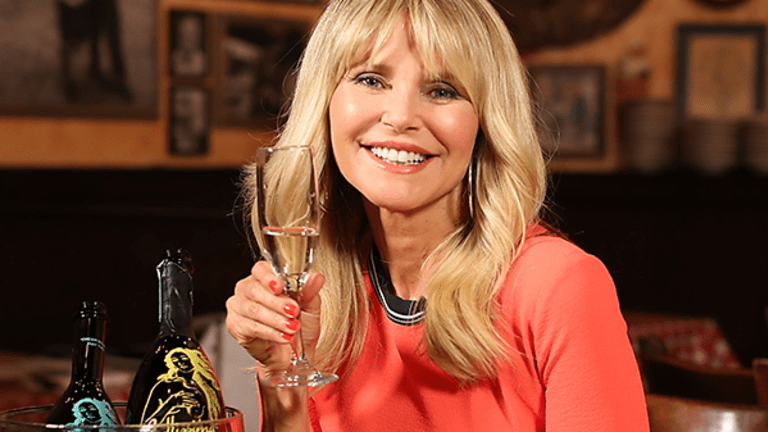 Supermodel Christie Brinkley Reveals How to Spot a Stellar Business Opportunity
Brinkley is also a business titan.
If you judge Christie Brinkley only by her supermodel looks, you may be in for a rude awakening.  
She is a savvy businesswoman whose hard work through the years in modeling, acting, real estate and photography accounts for her success and wealth.
She is best known as a supermodel who graced many magazine covers at the height of her popularity, including three consecutive swimsuit covers for Sports Illustrated from 1979 to 1981. She appears inside the most recent swimsuit issue with her daughters, Alexa Ray and Sailor.
Brinkley, a vegetarian since the age of 13, is also the owner of the Bellissima prosecco wine, which is vegan and no-carb, and the skincare line Christie Brinkley Authentic Skincare. 
Brinkley spoke with TheStreet recently at the 6th Annual St. Barth Hamptons Gala, presented by the magazine Social Life and St. Barth Tourism, a benefit for the Bridgehampton Historical Museum.
The interview has been edited for length and context.
Q. How do you spot a good business opportunity?
A. I ask myself a question every single time I contemplate a proposal. If I were to do a commercial for this product, could it be mistaken for a public service announcement for women or people in general? Would it make their lives happier, easier? If I can answer yes to either of those questions, I say, okay, we're on to something.
Q. You've had careers in different fields. Can you talk about how reinvention works for you?
A. I'm very interested in the world around me. I'm very passionate about all kinds of things. By immersing myself, I get to feel the whole ambiance and live that life.
For example, when I get into politics, I get into politics. I go to the convention and give a speech. I was a delegate from out here, the first congressional district of New York, when Hillary [Clinton] became the first female senator. When I had the opportunity to do Broadway, I got to live the life of a Broadway hoofer for two years [she played the female lead, Roxie Hart, in Chicago]. I got to go to London and play the West End. I got to live in New York City and be on Broadway. Every day when I'd get to the stage door, I knew I was going to walk in and there was going to be a cast of characters that I love. I could not believe my lucky stars. 
I've also been a boxing photographer. I shot a lot of the major boxing bouts, including the Roberto Duran-Sugar Ray Leonard No Mas Fight, when I worked for Don King.
Q. What would you tell a young woman who wants to follow in your footsteps as a model?
A. Go for it, if that is what you're interested in. Give it a shot. The modeling agency may want to spend a ton of money on photography. You only need a good one in a bathing suit and a good facial shot. They can see from those two if you've got what it takes. Give it a go.
More of What's Trending on TheStreet: