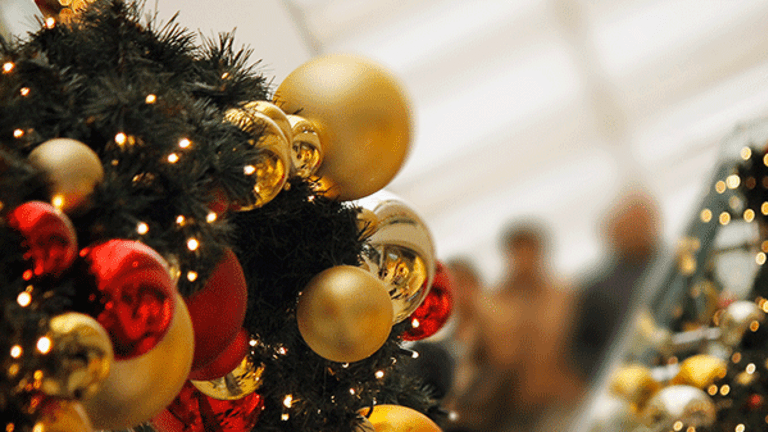 Super Saturday: A Bright Spot in the Struggling Retail Environment
Saturday was estimated to be the year's biggest shopping day.
Though Super Saturday lacks Black Friday'sInternet buzz and highly-publicized crowds, more customers planned to shop this past Saturday, Dec. 17, than on Black Friday and Thanksgiving Day combined.
About 155.7 million people, or 66% of Americans, had planned or considered shopping on Super Saturday, according to an annual survey by the National Retail Federation and Prosper Insights & Analytics released Friday.
The NRF does not conduct a survey after Super Saturday tracking how many shoppers followed through on their plans.
Just 137.4 million people, or 59% of Americans, had planned to shop over Thanksgiving weekend, which includes Thanksgiving Day, Black Friday and Small Business Saturday, the groups found.
Super Saturday marks the last full Saturday to shop before Christmas, and came a bit early this year since stores have shortened hours on Christmas Eve, Saturday, Dec. 24.
To help drive sales, retailers discounted cold weather items and/or the entire store by an average of 40% to 50%, but this year's promotions were nonetheless smaller than last year's, MKM Partners analyst Roxanne Meyer said in a note today.
Anthropologie (URBN) - Get Report , Express (EXPR) - Get Report , Victoria's Secret (LB) - Get Report and Banana Republic (GPS) - Get Report were more promotional than a year ago, while Urban Outfitters, Chico's (CHS) - Get Report , Bath & Body Works, Gap and Old Navy were less so, Meyer noted.
"Also encouraging was that the majority of retailers were less promotional vs. Black Friday," Meyer said. 
Banana Republic alone discounted more heavily on Super Saturday than on Black Friday.
While retailers' promotional restraint this past Saturday may be encouraging, discounts throughout the holiday season overall have been steeper than last year, Meyer claimed.
"To date, we think the holiday season has been more disappointing than not, with promotional levels overall heightened vs. last year, despite leaner inventory and more cooperative weather in December thus far," she wrote in today's note.
Jefferies is similarly optimistic about lean inventories heading into the fourth quarter, but believes that promotions are largely in line with last year at the majority of stores the firm visited.
Retailers are benefiting from colder weather, "pent-up" demand and last-minute purchases, Jefferies analyst Randal Konik said in a note today.
They might also be benefiting from a surge in online spending. 
Online sales are on track to rise between 16% and 19% year-over-year between Nov. 1 and Dec. 31, generally regarded as the holiday shopping season, according to comScore data cited by Cantor Fitzgerald last Thursday.
This increase in online sales appears to have come at the expense of mall-based spending. 
Mall traffic after Black Friday has been dropping more dramatically with each passing year, Goldman Sachs analysts said in a note today.
Nordstrom
(JWN) - Get Report
management
JPMorgan analysts that brick-and-mortar traffic levels are currently the worst since 1972.