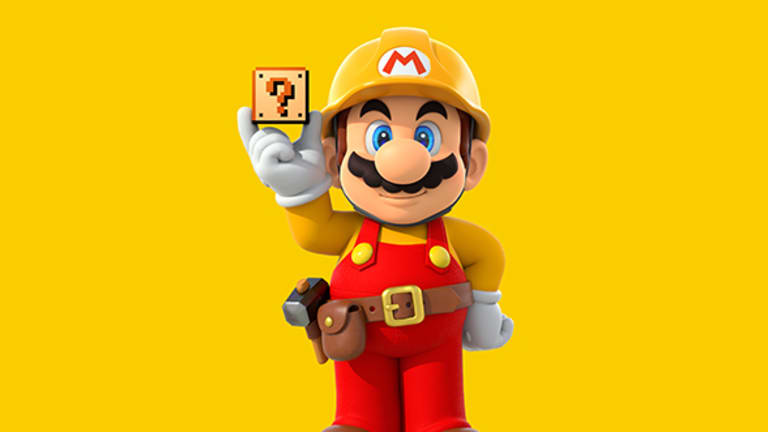 Publish date:
'Super Mario Run' Could Generate $500 Million for Nintendo
The Japanese company's mobile game launches in Apple's App Store tomorrow.
The Japanese company's mobile game launches in Apple's App Store tomorrow.
Nintendo's (NTDOY) "Super Mario Run" mobile game will launch in Apple's (AAPL) - Get Report App Store on Thursday to much anticipation, but the stock's current price doesn't fully reflect the game's potential, Jefferies analysts said in a note released today.
"Super Mario Run's" ability to drive profits this year via Apple's iOS operating system and next year via Alphabet's (GOOGL) - Get Report Android system, paired with the weak yen in Nintendo's home country, should have propelled sell-side estimates higher, analyst Atul Goyal noted. 
Jefferies's estimates are nearly double the consensus.
"We believe that sell-side has not yet factored in the potential revenues and profits and is waiting to see how the game actually performs," Goyal wrote. 
While mobile app research company SensorTower estimates that "Super Mario Run" will generate more than $71 million in global revenue in its first month, Jefferies is anticipating a much higher $500 million in revenue. 
The firm expects the game to secure 500 million free downloads by the fiscal 2017 third quarter with 10% of these users paying the $10 required to unlock the full gaming experience. 
To be sure, the $10 price tag for the full game is considered prohibitive by many.
"The question is: will they be able to sell lots of $10 copies?" Joost van Dreunen, CEO of gaming industry tracker SuperData Research, told TheStreet last month. "And that will be substantially less than you expect."
"Super Mario Run" nonetheless marks Nintendo's first major foray into mobile gaming, which in itself is viewed as an important milestone for the 127-year-old company.
Nintendo's willingness to put some of its best intellectual property, the "Super Mario Bros." franchise, on mobile underscores its commitment to the platform, Jefferies's Goyal claimed.
"That single announcement was the most unambiguous statement from Nintendo regarding how important it considered the mobile game business," Goyal said.
The mobile gaming market is estimated to be worth $38 billion this year, according to SuperData Research.
The market's potential was demonstrated earlier this year with the hugely popular release of "Pokemon Go," developed by Niantic in partnership with Nintendo.
The widespread success of "Pokemon Go" helped Nintendo record a profit of 12 billion yen ($111.1 million) from its affiliates for the six months ended September.
Shares of Nintendo have risen about 74% since "Pokemon Go" debuted in the App Store in July, and are up about 76% so far this year.
This surge will lead a portion of investors to conclude that the stock is pricing in some level of success, but Jefferies maintains that shares still have room to run.
"As Nintendo's IP delivers on other fronts, we believe the stock will continue upwards move over the course of next 2-3 years," Goyal said.