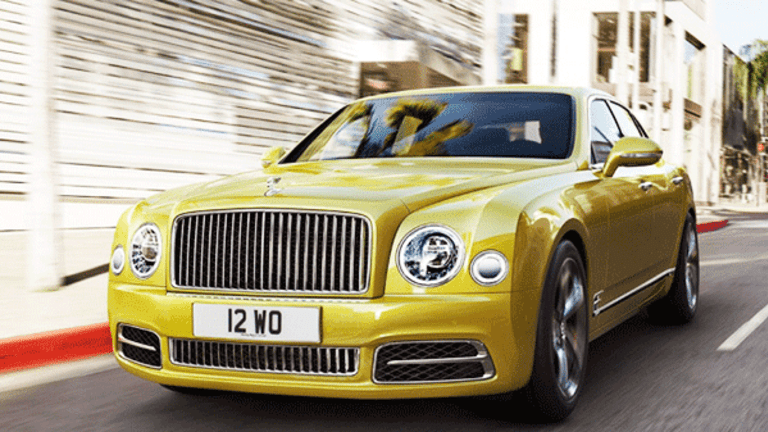 Netflix Surprisingly Now Has Something in Common With Super Luxury Car Maker Bentley
Pricey cars on demand may be the future.
Just like ordering a movie off Netflix (NFLX) whenever and wherever, now you can do the same with a pricey Bentley.
The luxury car maker revealed "Bentley on Demand", a new mobility service, on Friday. News of the launch was first reported by Motor Authority. Bentley owners can request to drive a different Bentley for a special occasion or reserve a car while headed on a trip from a smartphone app. Models are chosen from a fleet of dedicated vehicles. Owners are then alerted on their phones an hour before the Bentley arrives, and then again when it's in the driveway. 
Bentley's new "bespoke" service is not totally unlike one that recently debuted from General Motors' (GM) Cadillac division.
For $1,500 a month, customers can gain access to top Cadillac luxury vehicles without ever owning them. The program is called BOOK by Cadillac, 
That figure includes insurance, taxes and maintenance. You don't have to worry about mileage- there's no limit. The Cadillac models include the CT6, XT5, Escalade and V Series. 
Netflix as the inspiration for automakers, probably not a surprise given its lifetime of success. 
Click here for the latest business headlines.
Editor's Pick: Originally published May 26.
Read More Trending Articles:
Why Alibaba's Founder Jack Ma Thinks You Will Eventually Only Work Four Hours a Day
Now We Have an Idea When the iPhone 8 Will Launch, Thanks to Vacationing Apple Employees