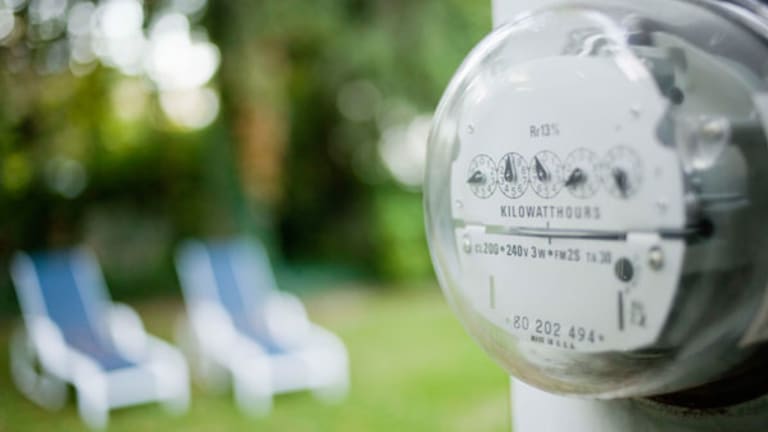 SunPower: Pipeline Smarts or Speculation?
SunPower buys a European project pipeline for $277 million -- and it will have to execute on the projects at a high level to make sure that cash was spent wisely.
SAN JOSE, Calif. (
) --
SunPower
(SPWRA)
is up more than 5% on Thursday -- the biggest rally for the U.S. solar player in some time -- after acquiring a pipeline of 1.2 gigawatts (GW) in solar projects from European company
SunRay Renewable Energy
.
SunPower is paying $235 million of the $277 million acquisition price for the 1.2 GW of solar projects in cash. It's a deal that is smaller than, but similar in strategy to,
First Solar's
(FSLR) - Get First Solar, Inc. Report
$400 million acquisition of a 2 GW project pipeline from Canadian solar company OptiSolar in March of last year.
On paper, both the First Solar and SunPower deals make sense, allowing the U.S. solar leaders to diversify into more markets and at the level of large-scale projects. The First Solar deal was focused on utility scale projects in the U.S., while the SunPower deal provides it access to SunRay's pipeline in Italy, France, Greece, Israel, Spain and the U.K.
At a time when the largest solar market, Germany, is getting set to slash its support for solar, most significantly for large-scale projects, the entire solar sector is at work on moving their projects around the global chessboard of capacity.
What's more, in theory the deals allow First Solar and SunPower to leverage their existing capabilities in executing on large-scale solar projects.
However, First Solar has already run into many hurdles with the OptiSolar project pipeline. Some of the biggest projects in the
First Solar pipeline face serious delays, as documented by Wedbush Securities analyst Christine Hersey. First Solar has already, in effect, converted at least a portion of the cash used for the acquisition of the OptiSolar pipeline into projects that may never see the light of day, or a drop of desert sunshine.
SunPower may have received a big boost on Thursday from the general solar rally, after
JA Solar's
(JASO)
earnings during the pre-market made a bullish call for solar in 2010 -- First Solar was up over 4%.
Is it a good idea to use cash to purchase a solar pipeline?
The biggest critics of these deals say the acquisitions by First Solar and SunPower of project pipelines amount to no more than speculation: using actual cash for theoretical projects with big downside risks, the least of which is much longer delays than anticipated before the deals generate any revenues.
Gordon Johnson, analyst at Hapoalim Securities, said the First Solar cancellations already prove how these deals can be dilutive, or at least face significant headwinds. "It's spending cash to speculate in the market," Johnson contends.
Even more moderate critics like Wedbush Securities' Christine Hersey say the risks are rampant in these deals, and investors should not change their outlook on SunPower as a result of this announcement.
The Wedbush analyst wrote on Thursday after the SunPower announcement that the analyst remains at a neutral rating with a price target of $21 on SunPower.
SunPower said in its release that the marriage of the SunRay project team with SunPower technology is a win-win. A win-win, that is, before the issue of competitive pricing enter into the equation.
Wedbush's Hersey is concerned about SunPower pricing, also. "We expect SunPower to continue to face margin pressure through 2010 as ASPs decline and oversupply conditions persist... While the acquisition of a large pipeline of projects in Europe and Middle East appears favorable on the surface, we remain concerned about the company's ability to build systems at competitive costs given the higher cost structure and ASPs associated with SunPower panels," she wrote.
What's more, SunPower noted in its SunRay acquisition release that the 1.2 GW in the deal is spread across a half dozen countries, but the level of specificity from SunPower was far from, well, specific.
This was SunPower's statement on the projects: "SunRay has a strong pipeline in Italy, with several power plants already permitted for delivery in 2010." As for the rest of the pipeline, it is "in various stages of development."
And that was it from SunPower, as far as how much of the 1.2 GW is actually bookable, as opposed to $235 million in cash for a pipeline that is not yet generating any electricity.
Burt Chao, energy analyst at Simmons & Company, is giving SunPower the benefit of the doubt in using its cash to acquire the European pipeline. "There is always an execution risk with a project pipeline, but SunPower has experience in development of projects. I don't think they will execute on 100% of the pipeline, but they are good at doing projects," Chao said.
Chao also took it as a positive sign that SunPower went ahead with the deal, considering the accounting investigation still hanging over its head -- since November SunPower has been internally investigating potential overstatements of earnings. Chao thinks SunPower wouldn't make the deal using cash if the accounting issues were still significant.
On the other hand, SunPower has typically already reported earnings by this time in the earnings calendar, yet this quarter SunPower has not even announced a date yet for its earning.
Chao's hope that the SunPower deal indicates the accounting overhang is about to lift may be no more than idle speculation, yet on Thursday, the speculation that SunPower investors should be focused on is $235 million worth of a project pipeline still on paper.
-- Reported by Eric Rosenbaum in New York.
RELATED STORIES:
>>First Solar's U.S. Ambitions Slowed
>>Is it Lights Out For U.S. Solar Dogs
>>Germany May Delay Solar Cuts Two Months
>>See our new stock quote page.
Copyright 2009 TheStreet.com Inc. All rights reserved. This material may not be published, broadcast, rewritten, or redistributed.