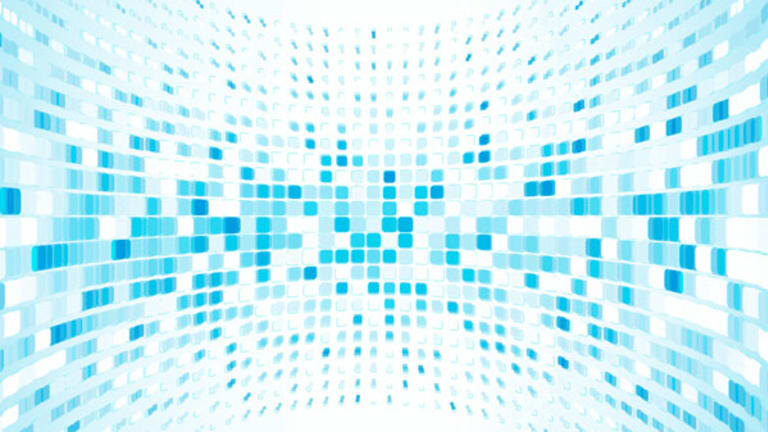 SunPower Inks Largest Solar Project Sale
SunPower lines up a buyer for the largest solar project sale yet, but investors don't bite on the deal as a reason to bid up SunPower shares.
(SunPower, NRG solar project story updated for permitting concerns, litigation risk)
NEW YORK (
) -- U.S. solar power company
SunPower
( SPWRA) announced on Tuesday that it had reached agreement with
NRG Energy
(NRG)
to acquire SunPower's 250 megawatt Valley Solar Ranch project.
At 250 MW, the SunPower project is by far the largest solar project to find a buyer yet, according to Kaufman Brothers analyst Jeff Bencik. For comparison purposes, among the largest solar project sales to date, globally, was
MEMC Electronic Materials
(WFR)
sale of the 70 MW Rovigo project in Italy. SunPower's total shipments in 2010 are expected to equal 600 MW, though that's going up near the 1 gigawatt level in the 2011 forecast. SunPower has also begun construction on its 72 MW Monsalto project in Italy.
The Kaufman analyst said it was also notable that NRG has opted to finance $450 million of the project in equity, which represents a significantly larger equity investment than has been typical on solar projects - roughly one-third of the total project cost versus 20% on average for equity investment in large-scale solar projects. The analyst said NRG's decision to up the equity portion of the project finance could be read as an endorsement of the rate of return potential on solar projects.
Given the nascent stage of efforts by project developers within the solar stock group to sell large-scale solar projects, and general fears that there won't be enough buyers, one might think SunPower would see a positive reaction from the markets having sold the biggest project yet. That's not the case on Tuesday, though.
SunPower shares were down close to 2% at midday. Almost all solar stocks were falling, led by the Chinese solar stocks, as the euro decline and continuing fears of a sector oversupply in solar in 2011 drive negative trading sentiment.
Trina Solar, which reported an earnings beat in the third quarter, was leading losses among solar stocks on Tuesday.
>>Solar Stock Loser: Trina Solar
Investors retain a healthy dose of skepticism about SunPower shares, judging from the recent reaction to its annual investor day.
>>4 Keys to the SunPower Selloff
There is also the issue of revenue recognition on the specific Valley Solar Ranch project. The NRG plan is for a four-year project timeline of construction, and most of the construction being completed in 2012 and 2013. Revenue recognition for large-scale solar projects is hard to peg given the multi-year time horizon for project completion, and that can lead to a lack of reaction from investors even with SunPower completing the largest solar market project sale to date.
SunPower had stated in its annual investor presentation that it only expects 25 MW of the Valley Solar project to be on-line by the fourth quarter 2011/first quarter 2012 period.
First Solar
(FSLR)
, which has been trying to sell its Agua Caliente project this year, will eclipse the SunPower Valley Solar Ranch in size.
First Solar was the only major solar stock not declining significantly on Tuesday. The lack of a decline in First Solar shares could indicate a technical trading chart bottoming, or a more speculative case could be made that with SunPower's success selling Valley Solar, investors gained a little confidence that First Solar will find a buyer for Agua Caliente. The lack of an Agua Caliente sale was one of the disappointments in First Solar's third quarter earnings report.
>>4 Keys the First Solar Selloff
Even with financing out of the way, many typical hurdles with the solar project business remain for SunPower Valley Solar. The project is not yet permitted and requires a conditional use permit from San Luis Obispo County and an Incidental Take Permit from the CA Department of Fish and Game.
"Given the potential impacts associated with this project and local opposition to the project, we believe the potential for litigation to block the project is high," Wedbush Securities has noted in previous research about SunPower Valley Solar. Final determination on the project may not come until Spring 2011, Wedbush predicts.
It's the outlook on solar in 2011 being provided by the euro and Germany, and maybe to a less extent France also, that is weighing on Trina Solar as it is on all solar stocks.
The euro is again on the verge of dipping below $1.30. On Monday, a German newspaper reported that Chancellor Merkel's party may make a run at the current support levels for solar, and even consider a cap of 3 GW in 2011.
>>Solar Losers: Here We Go Again in Germany
On Tuesday, a French newspaper reported that the French government is considering another 10% cut to its feed-in tariff program, as well as an annual cap on solar installations.
SunPower is not linked to the German market to which other solar companies remain tethered, but a general oversupply scenario in solar is not a positive indicator for a high-cost producer like SunPower. On the other hand, proving that it can execute on project sales supports the theory that a project pipeline business -- and its captive sales channel for solar modules -- is a more defensive strategy in an oversupply scenario. Yet with revenue for the Valley Ranch project being back-end loaded into 2012 and 2013, even a the largest solar project sale yet isn't going answer investor questions about how SunPower performs in 2011.
-- Written by Eric Rosenbaum from New York.
RELATED STORIES:
>>Solar Losers: Here We Go Again in Germany
>>4 Keys to the SunPower Selloff
>>Solar Stock Loser: Trina Solar
>To contact the writer of this article, click here:
Eric Rosenbaum
.