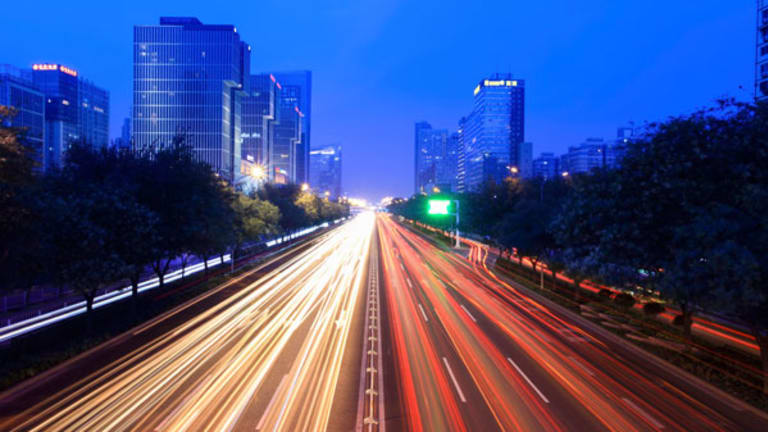 SunPower Gives Shareholders a Raw Deal: Analyst
SunPower says a deal to acquire a project developer makes it stronger, but one analyst disagrees.
NEW YORK (
) -- Leave it to
SunPower
(SPWRA)
to find more ways to make things look good on the surface when nothing's really changed for shareholders.
In case you were out last Friday doing some last minute shopping for holiday presents, SunPower was busy buying too. The company agreed to acquire
Total's
solar power development company Tenesol for $168 million in cash.
Total and SunPower said all the right things in the press release.
"Our acquisition of Tenesol is another step toward differentiating ourselves in the competitive solar market," said Tom Werner, SunPower president and CEO.
Philippe Boisseau, president, Total Gas and Power Division, added: "Tenesol's well-established channels, manufacturing base and complementary global footprint will help expand SunPower's market reach and accelerate its share gain during market consolidation."
The most important fact to know about this deal, however, is that SunPower didn't have any choice but to acquire Tenesol -- this demand was spelled out in the original deal in which Total purchased 60% of SunPower's shares earlier this year.
In fact, at the time of the Total acquisition of a majority stake in SunPower, some analysts criticized the Tenesol aspect of the agreement, arguing that SunPower would end up overpaying for Tenesol. When the original Total deal was announced, analyst Mark Bachman, now at Avian Securities, immediately advised investors to subtract from the purchase price the amount they assumed SunPower would end up paying for Tenesol.
Edwin Mok, analyst at Needham & Co., has three reasons why the deal is a potentially bad one for SunPower shareholders.
Mok estimates the deal values Tenesol at 0.6x its 2011 sales, which he characterized as "somewhat pricy given where solar stocks are trading." The multiple is above SunPower's 2011 enterprise value/sales ratio of less than 0.5x. Tenesol expects sales of $261 million in 2011.
Even though SunPower is paying in cash for Tenesol, Mok says the deal is really a wash between SunPower and its majority owner. Total agreed to purchase 18.6 million shares of SunPower common stock in a private placement at $8.80 per share, a 50% premium to the Dec. 22 closing price of $5.85. However, Mok says the private placement could dilute existing shareholders by adding more shares of the company.
The private placement investment in SunPower, at $163 million, is almost equal to the amount that SunPower is shelling out for Tenesol, leading Mok to conclude, "This is pure accounting, because Total is buying SPWR shares to pay for selling Tenesol to SPWR."
A SunPower spokeswoman, Natalie Wymer, referred all questions about the Tenesol deal to the company's press release and SEC filing.
SunPower shares went on a wild ride on Friday, up 32% in the pre-market, finishing the day's trading up by a minor amount, and on Monday afternoon, right back down, losing more than 5% to $5.69.
"I would still stay away for now as it is still likely to get worse before it gets better," says Jeff Bencik, analyst at Kaufman Brothers.
SunPower said the deal will make it financially stronger headed into 2012, and that the companies had reached "new agreements that further strengthen SunPower's balance sheet and liquidity position."
A look at disclaimers included in an appendix to the release (longer than the release itself) outline what could go wrong, and echo Bencik's concerns that the Tenesol deal is a minor affair on a much larger, and more unsure landscape.
The original Total deal provided a lifeline to SunPower and was a coup for SunPower management-- SunPower describes itself as having "substantial indebtedness" in the release disclaimers -- but its ability to execute on its cost-reduction plan at a time of a supply glut in solar is still what it comes down to in the end.
Like many solar stocks have shown in recent trading action, shares seem ready to spike on the release of almost any news, but the impact typically is short-lived. The larger industry landscape remains vulnerable to a prolonged shakeout period with many casualties.
The idea that SunPower shareholders may be best off if Total ultimately steps up to buy the 40% of common shares it doesn't own now has been floated by several solar analysts in the past.
Kaufman's Bencik said Total could ultimately buy the rest of the company if only snap up the net operating losses for accounting purposes. Even if that happens though it's not likely Total will pay anywhere near the $23.25 per share it paid for SunPower in June.
--Written by Eric Rosenbaum in New York.
>To contact the writer of this article, click here:
Eric Rosenbaum
.
>To follow the writer on Twitter, go to
.
Follow
TheStreet
on
and become a fan on
To submit a news tip, send an email to:
.