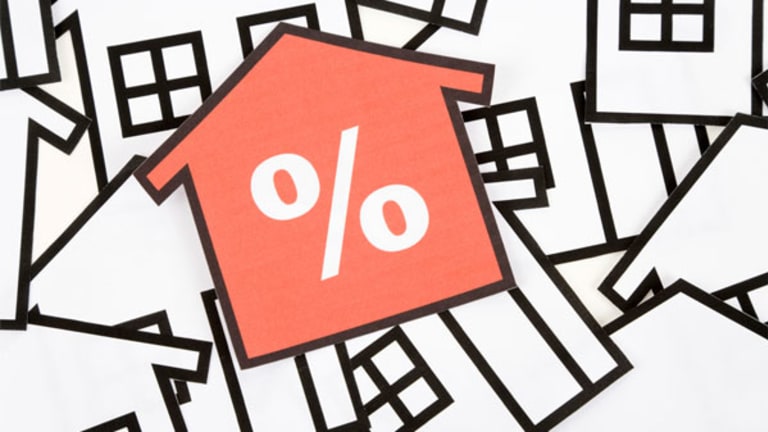 Subprime Lenders Short-Changed
The heavily shorted stocks face a tough road, but are undervalued.
Few doubt that subprime mortgage originators face a tough road. But shorting the stocks -- a popular strategy lately -- is no longer an easy option.
In fact, some value investors say that the industry's leaders,
New Century Financial
and
Accredited Home Lenders
( LEND), are actually great buys right now.
Subprime mortgage originators provide loans to home buyers with shaky credit and high-risk profiles who do not qualify for traditional loans from mainstream lenders.
In recent years, lending boomed and the industry loosened its underwriting criteria on new loans, which helped fuel some of the irrational pricing of the housing bubble.
Arguably, many of the recent subprime borrowers won't be able to afford to own their homes in coming years, as home prices flatten and even fall in some markets. With home buying also down, loan volumes will drop in the coming year, and existing loans held on the lenders' books could go down in value.
But bulls on the stocks say that these tough times ahead are already priced into the stocks. And more importantly, recent acquisitions of subprime lenders by
Merrill Lynch
( MER) and
Morgan Stanley
(MS) - Get Morgan Stanley Report
came at higher valuations than where New Century and Accredited Home Lenders are currently trading.
A Slippery Slope Down
The most popular subprime product offered in the recent housing boom has been the "2/28" adjustable-rate mortgage. The first two years carry a fixed low teaser rate, which then zooms upward in the 28-year floating rate period, often at 500 basis points above the teaser rate.
Homeowners, though, don't plan to keep such loans once the 28-year period kicks in. Instead, they look to refinance with yet another 2/28 loan once the teaser period ends.
The bulk of these 2/28 subprime loans were originated during the boom years of 2003 to 2005 and are now resetting. But homeowners face a number of issues with trying to refinance now. For one, the two-year teaser rate for a subprime borrower is no longer 7.25% (like in 2003 to 2005), but is now up to a range of 8.25% to 8.5%.
That can be a big problem for those living in a market where home prices have gone down in value, since there's no way to refinance at a higher rate without paying some of the difference in the new mortgage value upfront.
"The macro environment for this subprime segment is challenged from a credit point of view," says Jim Fowler, an analyst with JMP Securities. "Delinquency rates are going up. We haven't seen loss rates increase yet, but there will be some manner of increased loss rates going forward." Loss rates measure the percentage of loans that go bad for banks and other lenders.
The fact that 60% of all subprime lending in recent years came from just six states is a worry, says Fowler, because these areas are home to some of the nation's hottest housing markets that are now cooling.
Cheap Values
These issues affect subprime lenders like New Century, Accredited Home Lenders and privately held Ameriquest in several ways.
Loan volumes will fall at the companies in the coming year, and loans held on the books could go down in value. Because of these lowered loan volumes and less profitable margins on loan sales, earnings will fall in the sector next year.
Bulls on the subprime lenders grant that earnings will drop and consumers will face some nasty default rates, yet they point to recent mergers in the space as evidence that the stocks are great buys right now.
Over the past year and a half, there have been five subprime originators acquired, according to research from Roth Capital Partners.
Two deals have been announced since this summer. Merrill Lynch agreed to buy First Franklin for $1.3 billion, and Morgan Stanley is purchasing Saxon Capital for $706 million. Last year,
Friedman Billings Ramsey
undefined
closed its purchase of subprime originator First NLC Financial.
In each instance, the Wall Street banks weren't concerned about the loans already issued. Instead, the banks paid a premium for the mortgage origination platform of the companies. These loans end up in pools used in mortgage-backed securities, a very large component of the fixed- income market.
"You've got investors from London to Tokyo to Beijing that all want securities backed by collateralized debt," says Richard Eckert, an analyst with Roth Capital Partners.
Even if conditions may ebb and flow in the asset-backed securities market, it is highly likely that demand for the product is only going to grow, he says. If Wall Street banks have their own originating platforms, they can write the mortgage loans and then securitize them on their own. This generates fees and profits and cuts down on outside parties.
Eckert argues that the recent M&A valuations show that New Century and Accredited, which are trading at book value, are cheap. Wall Street banks were paying 4% to 5% of the originators' annual loan volume (the median was 4.76%).
Eckert has a target price of $47 on New Century, which he calculates by applying the median 4.76% to his estimate of New Century's loan volume next year ($54 billion). This gives New Century a value of $45 a share for the mortgage originating platform. The stock currently trades at around $37.
To be conservative, he gives a 33% haircut to that estimate to get a $30 per-share value of the mortgage platform at New Century. If you discount the outstanding loan investments held on the company's books by another 33%, that adds $17 of loan value at New Century.
He admits the discounts he applies are arbitrary. Nonetheless, the point is to show that New Century's stock is cheap, even when using conservative estimates. He uses similar logic to value Accredited Home Lenders at $38. The stock currently trades around $31.
"In the M&A marketplace, the stocks don't trade at book value," says one investment analyst at a value-oriented hedge fund that bought New Century and Accredited in recent months.
Given the private market valuations, he wonders why anyone would bother shorting the stocks at current levels. As of October, 22% of New Century's float was held by short sellers, while 30% of Accredited Home Lenders was short.
"It sounds like Russian roulette," the source says. "You can be 100% right on the fundamentals (being weak) and one day Merrill Lynch bought it. If you're short, you must be sure the world is going to end."
Nonetheless, even if it's not a good idea to short the subprime originators, it doesn't mean it's necessarily a great time to buy them either.
Carl Tash, manager of Cliffwood Partners, shorted New Century earlier this year, but has since closed that position. Instead, he still has a few smaller mortgage REIT shorts that hold a lot more loans than they originate.
He grants that Wall Street firms might be thinking now is a good time to buy a mortgage originating platform cheap, but he's afraid that these firms believe the market will recover sooner than he projects. He believes the housing recession has another two to three years ahead.
In that case, the secondary market for subprime loans will continue to get tougher. "Until we see that play out, there's no reason to buy them," Tash says.