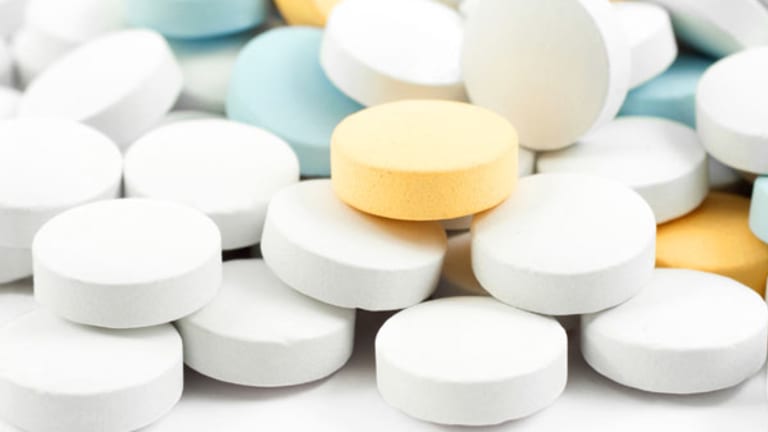 Study Results Boost Pain Therapeutics
Chronic-pain drug Remoxy shows positive results in a phase III trial.
Pain Therapeutics
undefined
and
King Pharmaceuticals
( KG) announced positive phase III results for a safer chronic-pain drug Remoxy on Thursday. Now, investors will watch intellectual property matters, results from a pharmacokinetic study and a race to approval unfold.
The non-medical use of pain relievers is a growing problem in the U.S., with 12 million Americans and 4% of high school seniors misusing the drugs, according to data the company cited on its press release. Opioid analgesics are now the No. 1 new substance of abuse, exceeding even marijuana, according to Lynn Webster, medical director of Life Tree Clinical research, who specializes in pain management and addiction medicine.
Remoxy is designed to mitigate the risk of abuse, as it's more difficult to manipulate the drug for an increased release, according to the company.
The study met its primary endpoint, a mean decrease in pain intensity scores between Remoxy and placebo over a 12-week treatment period. A pharmacokinetic (PK) study will say more about the drug's anti-abuse qualities, but Pain Therapeutics asked analysts on the conference call to defer questions about the PK study and timing of these results.
If approved, Remoxy could be the first oxycodone on the market specifically designed to deter common methods of abuse. Pain Therapeutics expects to file a new-drug application (NDA) for Remoxy in the second quarter of 2008. But, it isn't alone --
Alpharma
(ALO)
announced positive results from its own phase III trial for abuse-deterrent, extended-release opioid ALO-01 on Nov. 29. The company also plans to seek regulatory approval for its drug during the first half of 2008.
Last May, Purdue Pharma, which markets OxyContin, settled with the Department of Justice, acknowledging that it illegally marketed the drug by falsely claiming it was less addictive and subject to abuse than other pain medications. But the company has successfully defended its IP against generic-drug makers of long-acting oxycodone in court. Those generic versions have been pulled off the market, so the question looms whether or not this same patent violation could keep Remoxy and/or ALO-01 off the market.
Pain Therapeutics was trading up 93 cents, or 9.1%, at $11.12, and King Pharma edged up just 15 cents, or 1.5%, at $10.35. Alpharma was trading down 6 cents, or 0.3%, at $20.66 on Thursday.