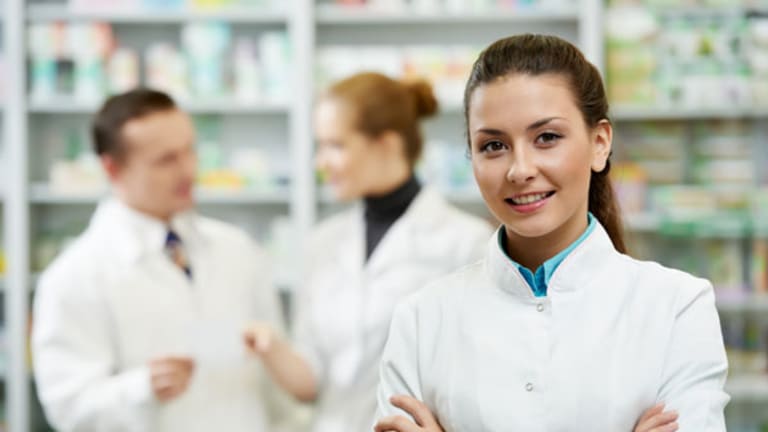 Study: Merck Drug Helps Kidney Patients
A study shows that Merck's Vytorin cholesterol medication reduces the risk of heart attacks and strokes in patients with chronic kidney disease.
DENVER (
) --
Merck
(MRK)
said Saturday that a new study shows that its Vytorin cholesterol medication reduced heart attacks and strokes among kidney patients.
The study looked at more than 9,000 patients with advanced or end-stage chronic kidney disease, or CKD. It found that Vytorin reduced the incidence of what are called "first major vascular events" by 16.1% compared with a placebo.
In a news release announcing the results, Merck said the study is the first to demonstrate the benefit of lowering LDL -- the so-called bad -- cholesterol on major vascular events for CKD patients.
Based on the study's results, Merck plans to seek regulatory approval for the use of Vytorin in patients with chronic kidney disease.
Merck, which is based in Whitehouse Station, N.J., presented the results at the annual meeting of the American Society of Nephrology in Denver.
The company's shares finished Friday up 4 cents at $35.33.
> > Bull or Bear? Vote in Our Poll
This article was written by a staff member of TheStreet.