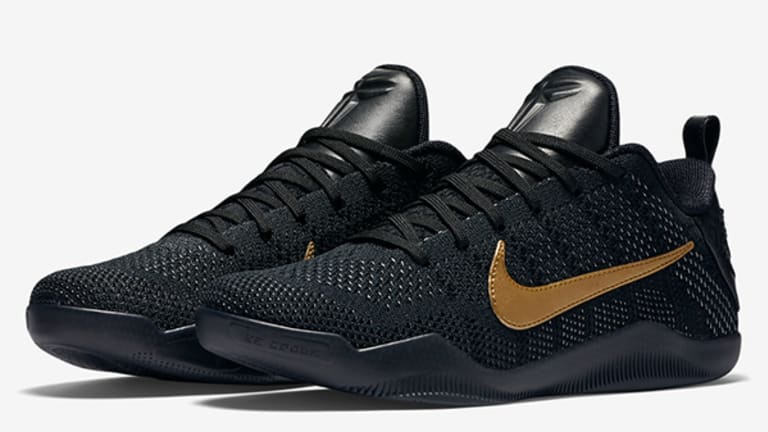 Publish date:
Strong Quarter Gives Nike Tailwind Entering 2017
The sports apparel company posted stronger-than-expected revenue growth and saw sales increase in China.
The sports apparel company posted stronger-than-expected revenue growth and saw sales increase in China.
Consumer confidence hit a 12-year high in December, according a University of Michigan survey. The monthly consumer sentiment index increased to 98.2, the highest level since January 2004. How long this feeling will last, of course, is one of the key questions for 2017.
America's optimism is not shared by Britain, where consumers, still reeling from the shock of the Brexit vote, registered substantially lower confidence than they did one year ago.
Makers of athletic gear, a market often sensitive to changes in consumer sentiment, have seen their sales pick up in recent months. Lululemon Athletica earlier this month pleased investors with a strong quarterly report, while German-based Adidas is gaining market share in North America. Under Armour has lagged behind somewhat, with revenues that came in below analysts' expectations.
But what about Nike (NKE) - Get Report ?
The Oregon-based company has long been one of the top names in athletic gear, with a name and logo recognized worldwide. But its stock performance in 2016 was lackluster, to the point of being labeled one of the "dogs of the Dow."
Will the new year bring a new direction? Quite possibly. Earlier this week, the company reported strong fiscal, second-quarter results, including better-than-expected growth on revenue, up 6% to $8.2 billion vs. the $8.09 billion Wall Street had projected. Earnings per share came in at 50 cents, beating expectations of 43 cents.
Nike's earnings report for the first fiscal quarter also featured strong numbers, but these were largely discounted as a onetime boost due to exposure of the company's products and advertising during the Summer Olympics in Rio. But with two consecutive, good reports, some analysts are starting to change their tune.
Nike markets its products under its own brand, as well as Nike Golf, Nike Pro, Air Jordan, Converse, and many others. In addition to manufacturing sportswear and equipment, the company operates retail stores under the Niketown name. In 2014 the brand alone was valued at $19 billion, making it the most valuable brand among sports businesses.
In the latest quarter, Nike's North America sales rose 3% to $3.6 billion. Western Europe revenue rose 7% to $1.3 billion, or 12% excluding currency effects. The company's posted a strong $1.1 billion in sales in China.
The bottom line? After years of being overrated, Nike stock now seems underrated. Its price-earnings ratio of 24 seems reasonable for a company with rising sales in all markets and one of the world's best-known brands.
---
Staying just one step ahead of the typical investor can be the difference between retiring wealthy and just getting by. Imagine how easy it would be to stay ahead of the pack if you knew that you would make money on more than 80% of your trades? We've got a system that can do that for you, and you can learn all about it here!
Tom Scarlett is an independent contributor who at the time of publication owned none of the stocks mentioned.