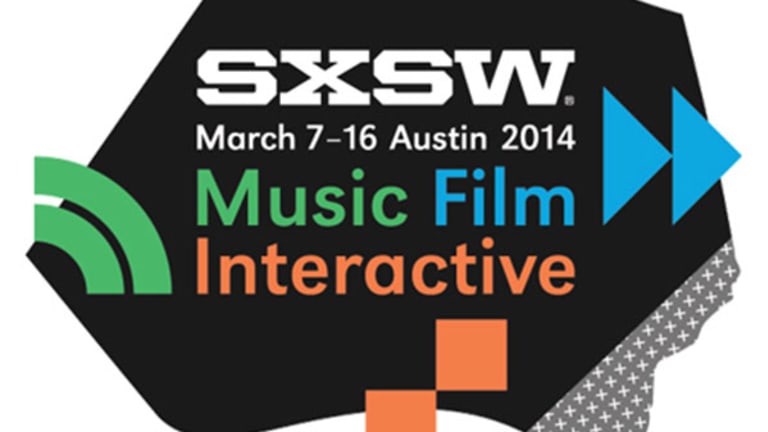 Stoller's 'Neighbors,' Spieirig's 'Predestination' Head South by Southwest Film Lineup
South by Southwest announces its 2014 Film Festival lineup led by Nicholas Stoller's 'Neighbors,' starring Seth Rogen and Rose Byrne, along with Michael and Peter Spierig's 'Predestination.'
South by Southwest announced its film festival lineup on Thursday, roughly two months before the annual gathering kicks-off in Austin, Texas.
The line-up is led by the premiere of Nicholas Stoller's latest comedy, Headliners, starring Seth Rogen and Zac Efron, Michael and Peter Spierig's Predestination, which chronicles a time-travel journey, and David Gordon Green's Joe.
In all, the 21st edition of the South by Southwest Film Festival, to be held March 7-15, will present 115 titles, including the world premiere of 76 films, and within them, seven U.S. premieres. Like the recently concluded Sundance Film Festival, South by Southwest is an essential stop for distributors, video-on-demand platforms and cable-TV networks eager to acquire independently-produced films, both long and short.
True to its tradition as a place where newcomers can make their mark, 68 films in this year's festival are the work of first-time filmmakers.
Reflecting the popularity of the television series, this year's South by Southwest Film Festival will introduce a new category called Episodic to highlight new work created for the smaller screen. Among those scheduled are HBO's Silicon Valley, Showtime's Penny Dreadful, AMC's Halt and Catch Fire, Hulu's Deadbeat, and From Dusk Till Dawn: The Series, which is expected to debut on Robert Rodriguez's El Rey Network.
The documentary slate includes Neil Berkeley's Harmontown, a road documentary chronicling the adventures of Dan Harmon and friends, and Cesar Chavez, a profile of the valiant labor organizer who, for a time, brought public attention onto the plight of immigrant farm workers. Diego Luna is the director. 
The legendary Chilean director Alejandro Jodorowsky will also show his first film in 23 years, The Dance of Reality. Jodorowsky was born in 1929 in Tocopilla, a coastal town on the edge of the Chilean desert.
Other features include Liz Tuccillo's Take Care, starring Leslie Bibb, who returns home from an auto accident to realize there's no one around to help her, and the crowd-funded Veronica Mars, directed by Rob Thomas.
The Festival will also have some fun featuring the latest work of Wes Anderson, a frequent visitor over the years, who will present his newest film, The Grand Budapest Hotel.
Stoller's Headliners follows the widely-popular for Get Him to the Greek in 2010 and Yes Man in 2008, while Predestination stars Ethan Hawke, who also led the Spierig brothers' 2010 hit Daybreakers. 
--By Leon Lazaroff in New York.
>Contact by Email.