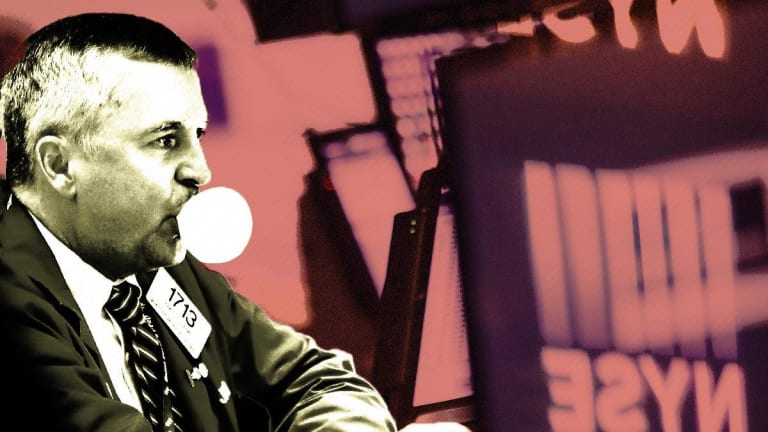 Stocks Are Expensive Right Now: Goldman Sachs
Valuations for the S&P 500 look expensive, says Goldman Sachs.
The S&P 500 undefined looks too rich for Goldman Sachs blood at the moment. 
"The S&P 500 is expensive on most metrics, but fairly valued on FCF [free cash flow]," said Goldman Sachs strategist David Kostin in a new note. The call out is particularly interesting in a market continuing to be dominated by wild-eye bulls. But with trade tensions between the U.S. and China ratcheting higher, Goldman's valuation call should be taken seriously by those same bulls.  
Goldman expects U.S. GDP growth to decelerate to 2.6% in 2019 and 1.6% in 2020 as the effects of the Trump tax cuts wear off and the Fed lifts interest rates. 
Kostin's advice at these heady valuation levels? Stick with growth stocks amid the inevitable slowing growth backdrop. 
"Investors typically award a valuation premium to firms expected to generate superior growth during modest or decelerating economic growth environments," Kostin says. 
To be a profitable investor and build long-term wealth, you need the right information and techniques. Join TheStreet Oct. 13, 2018 for a special investing event for sophisticated and active traders. Register for "Invest Like the Pros: Jim Cramer's Boot Camp for Investors" here.