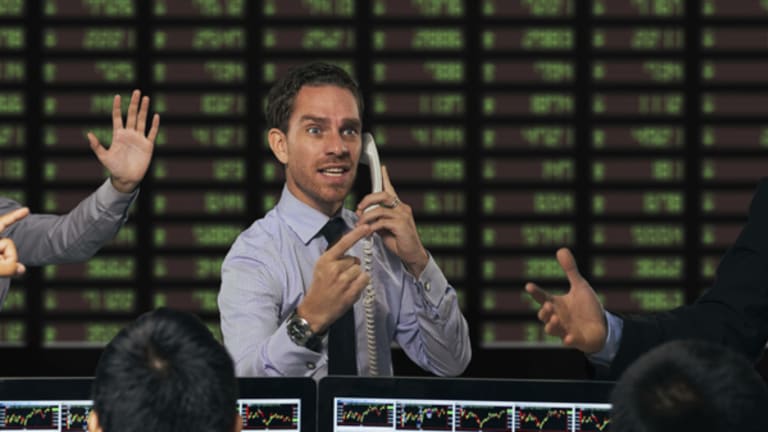 Stocks Are Back but IPO Market Hasn't Recovered From Recent Selloff
The stock market has come roaring back this week after last week's scary selloff, but investor appetite for initial public offerings has yet to recover.
NEW YORK (TheStreet) -- The stock market has come roaring back this week after last week's scary selloff, but investor appetite for initial public offerings has yet to recover.
The latest evidence investors remain wary of IPOs came Wednesday, when Fifth Street Asset Management announced it had withdrawn its planned $200 million offering. 
Fifth Street is a $6 billion asset manager that manages two publicly traded business development companies, Fifth Street Finance Corp. undefined and Fifth Street Senior Floating Rate Corp. (FSFR) . It cited "market conditions and continued volatility for new issuers in the equity markets" in withdrawing the IPO.
A person with knowledge of the IPO talks said Fifth Street was unwilling to price its IPO below the targeted range of $24-$26 and was requesting that Morgan Stanley (MS) - Get Morgan Stanley Report , the lead underwriter, increase the allocation to its retail clients. Morgan Stanley balked at these demands, the person said, because it did not want to unload a deal on its prized clients and watch it sink after it started trading.
Fifth Street's weak performance was pretty much guaranteed after a similar company, Medley Management (MDLY) - Get Medley Management, Inc. Class A Report , priced at $18 on Sept. 23, well below its target range of $20-$22 per share. It then fell 9% on its first day of trading and is still below the IPO price at $16.51.
While the proceeds from the Medley IPO were used to pay down debt and for general corporate purposes, the "substantially all" of proceeds from the Fifth Street IPO would go to company executive officers, including Chairman and CEO Leonard Tannenbaum, according to regulatory filings. That made the Fifth Street IPO "more aggressive" than Medley's offering, according to the person with knowledge of the IPO.
Nick Rust, an outside spokesman for Fifth Street with Prosek Partners, and Mary Claire Delaney, a Morgan Stanley spokeswoman, declined comment.
Kathleen Smith, principal with IPO ETF manager Renaissance Capital, says market volatility is a legitimate excuse for Fifth Street pulling its IPO, however. She says 16 of 35 IPOs last month priced below their suggested range.
"That tells you the odds. You're not going to get premium pricing," she said.
With 230 IPOs for the year to date, 2014 has been the best year in a long time, Smith said. 
"You have to go back to 2000 to get much bigger numbers than that,"  she said.
Still, the pace has slowed considerably of late. IPOs that have gotten pulled lately have mostly been in the biotech sector, though some other financial sector IPOs have performed poorly. Among these is MOL Global (MOLG) , down more than 40% from its $12.50 offer price on Oct. 8. That same day, OM Asset Management (OMAM) priced below its $15-17 range at $14 and closed Wednesday at $14.70.
"If we see some sustainability we think the window will open again," Smith said.
Disclosure: TheStreet's editorial policy prohibits staff editors, reporters and analysts from holding positions in any individual stocks.