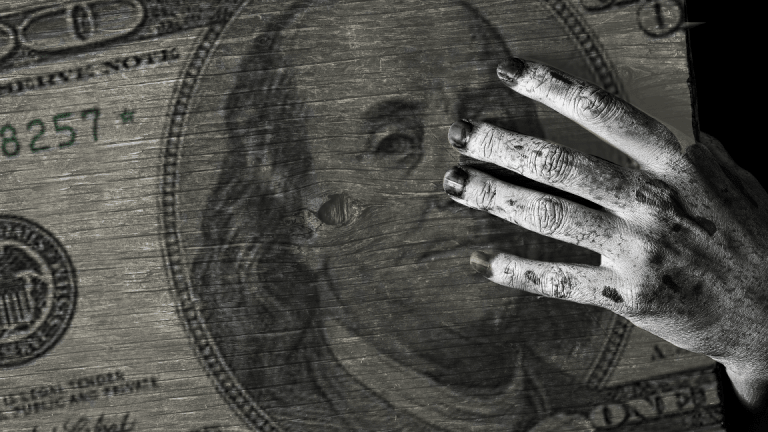 Small-Cap Stocks Make a Disturbing Move That Must Scare Fans of Trump's Tax Plan
What's up with small-cap stocks? The once hot sector has come under pressure going into year-end as many think Trump's tax plan won't be a big economic booster.
So much for that economic jolt in 2018 from the Trump tax plan, one area of the stock market has indicated. 
The Russell 2000, a measure of domestic focused small-cap companies, has dropped every day but three in the last two weeks (arrow below). The index has fallen 1.3% over the past five sessions, lagging modest gains for the Dow Jones Industrial Average and S&P 500. With concerns on the economic impact of Trump's tax reform and a Federal Reserve focused on raising interest rates, investors may be wagering U.S. growth will undershoot expectations next year. If it does surprise to the downside, U.S. focused small-caps would be some of the most at risk for declines. 
The effect of the tax plan added one doubter this week. 
"It's not a gigantic increase in growth," outgoing Federal Reserve Chair Janet Yellen told reporters at a conference Wednesday. 
Despite the pullback in small-caps, investors more broadly remain bullish. They may want to take a page from the small-cap experts, however. 
More of What's Trending on TheStreet: