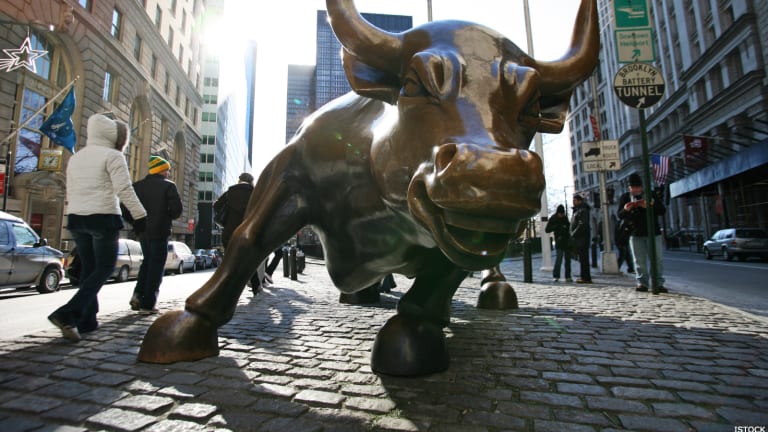 Wall Street may be covered in a sheet of snow and ice Thursday, Jan. 4, but investors are still hot for stocks.
The Cboe Volatility Index I:VIX dipped below 9.0 on Thursday for the second consecutive day. The index, commonly regarded as Wall Street's "fear gauge," has never before read below 9.0 for two straight days since its inception 28 years ago.
The index reached as low as 8.92 early Thursday. It's only ever fallen lower than 9.0 on seven days since its creation. Six of those seven days have occurred in the last six months, with the other happening in December 1993.
"Low volatility was the defining characteristic of the U.S. equity market in 2017," Goldman Sachs analysts said in a note. The last year was marked by strong risk-adjusted stock market price returns, which Goldman said ranked in the 97th percentile relative to history.
Over the past year, the volatility index has fallen 22.3%. In the last month alone, it has shed 10.7%.
The VelocityShares Daily Inverse VIX Short Term ETN (XIV) and the ProShares Short VIX Short-Term Futures ETF (SVXY) - Get ProShares Short VIX Short-Term Futures ETF Report both bet against U.S. stock volatility, offering short-term exposure aimed at returns that are the exact inverse of the moves on the VIX volatility index. They've returned 152% and 148%, respectively, in the last year.
More of What's Trending on TheStreet:
2018 Resolutions? Learn About Bitcoin and Max Out Your 401k