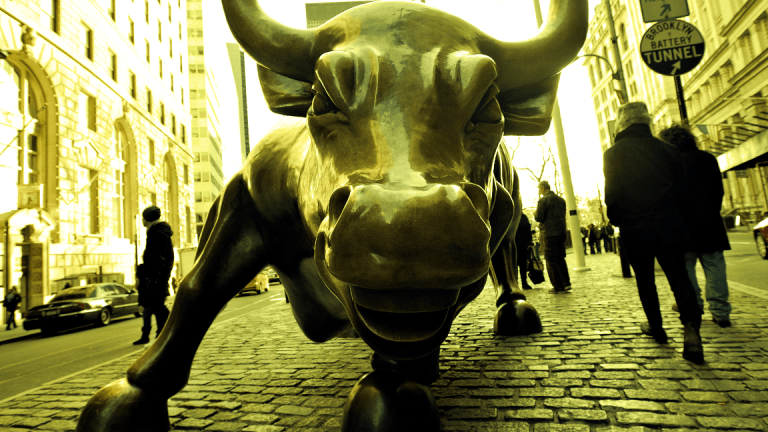 Stock Market's Strong January Performance Bodes Well for the Rest of 2018
As Wall Street says: 'So goes January, so goes the year.'
If January is any indication of the rest of the year, Wall Street should get ready for continued strength in stocks, according to LPL Financial Research.
Looking at data since 1950, LPL found that when the S&P 500 finishes January in the green, the following 11 months of the year move higher 12.2% on average. In an average January near flat, the rest of the year gains about 7.9%. And when January closes into the red, the rest of the year increases only 1.2% on average.
"The January barometer isn't perfect, but it does have a pretty solid track record," said LPL senior market strategist Ryan Detrick in a Jan. 31 note. "Now where things really get interesting is when that first month is up more than 5%."
When the first month of the year is up more than 5%, the rest of the year returns 15.8% on average. By the afternoon of Jan. 31, the S&P 500 had gained 5.9% so far this year.
In all of the times that the S&P 500 was up more than 5% at the end of January, the full-year return has never been negative, even if it was a bumpy ride to get to the end of the year. The average peak-to-trough correction was 10.7%, while the smallest intra-year pullback was -4.4%, LPL found.
"Of course we don't suggest simply investing based on what the first month does, but with the overall global economic backdrop and corporate earnings growth as strong as it appears to be, this is yet another sign that 2018 may see a continuation of the bull market," LPL wrote.
As the final trading session in January nears its closing bell, the Dow Jones Industrial Average gained 0.6%, the S&P 500 gained 0.3% and the Nasdaq gained 0.4%. As Wall Street says, "So goes January, so goes the year."
More of What's Trending on TheStreet: