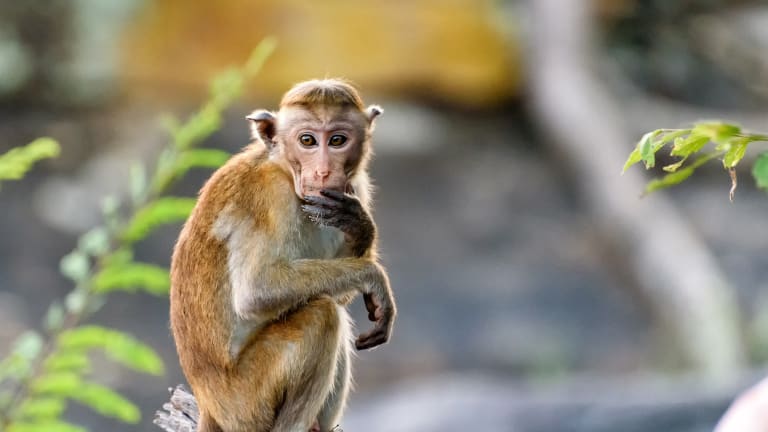 Stock Market 'Monkeyism' Causes Investing Mistakes: Billionaire Ken Fisher
Ever wonder why people constantly make mistakes and miss opportunities even in a strong bull market?
Even the best stock pickers make mistakes.
But it's not by a specific wrongdoing, Billionaire investor and Fisher Investments founder and chairman Ken Fisher told TheStreet founder Jim Cramer. Rather, it's just the human condition.
"From the Fed, to the person who's 65 and thinks they're old...What is it about people that they constantly make mistakes?" Cramer asked Fisher.
"It's real simple," Fisher answered, followed by an impression of a jungle primate. "Monkeyism."
So what is monkeyism? It's the tendency for us humans to react as a larger entity to a threat or an unknown intrusion. Just as we would all turn our heads to face a sound in the dark, we turn our minds to face a perceived market threat.
"We are these primitive people who are used to living in groups," Fisher said. "If you watch the way a group of monkeys work, they hear a sound, they turn to it. They focus on each other and they see how they react. It's a group function."
Fisher said that even in the more recent evolution of tribalism, human beings are still a group-oriented species. "That works in a natural environment to turn to the noise," Fisher noted. "What we do in a market is we turn to the noise."
But we often forget that the market is coming at us from behind, he noted. The threats of a bear market or a correction come in a nonlinear, irrational and illogical manner -- which is often not what investors expect.
"People are looking for those nice, natural explanations that their friends can agree with," Fisher said. But rarely is that what they get.
That's not to say that the complete opposite of what we expect is what will be a bull market's demise, Fisher noted. That's textbook contrarianism, and not specifically a belief to which investors ought to subscribe.
That's because the market has priced in that which everyone can agree on. What's most likely to happen, though, isn't the opposite -- it's simply something else. We can perceive the opposite of our expectation as well as the expectation itself, but it's left field we should be concerned over.
Just as a stock price can plummet on shared concern that becomes magnified in a group setting, it can throttle higher on a little good news or the investment of a widely followed leader. We invest, just as we react, in a group.
"[Investors] see less risk if their friends are buying it too...they see it as less risky when in fact it's more risky," Fisher said. "But what the smart monkey should do is turn around and look away."
More of What's Trending on TheStreet: