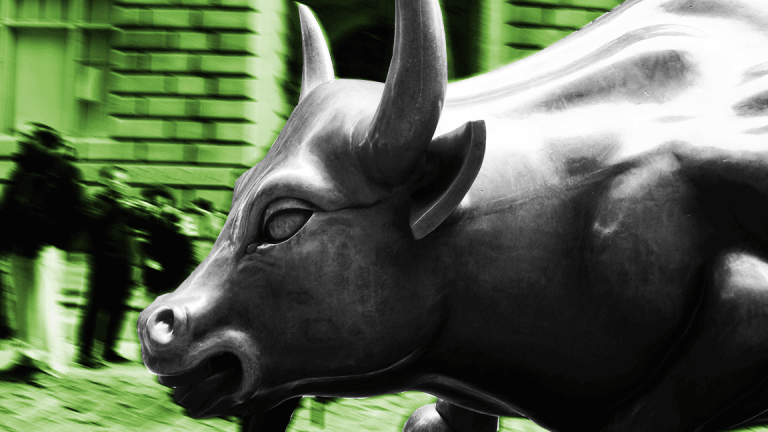 Stock Market Might Only Gain 13% Through 2020: Goldman Sachs
After 2017 saw the S&P 500 rally over 19%, a meager 13% gain over the next three years could be disappointing.
The bull market is strong now, but how long can it last?
According to Goldman Sachs analysts, the bull market will continue through 2020, albeit at a much more modest pace. After investors enjoyed an impressive 19.4% gain in the S&P 500 during 2017, Goldman said in a note on Monday, Jan. 8, that the index will gain only 13% through 2020.
Analysts estimate the end of 2018 will find the S&P 500 around 2,850, or about 7% above its current level. Through 2020, earnings growth will be the "dominant driver" of the S&P 500 pushing to 3,100, with earnings in 2018 growing by 14% to average $150. Additionally, deregulation and tax reform have pushed small business optimism to its highest level in 35 years, Goldman wrote.
Source: Goldman Sachs
It's worth noting the S&P 500 trades at a high valuation on most metrics. In the last 40 years, the index's median stock traded in the 89th percentile. Today, the median stock trades in the 99th percentile.
Amid what could be increasingly modest growth in the stock market, the economy will expand by 2.7% in 2018, according to Goldman. Analysts said core PCE inflation will rise about 1.8%, and the Federal Reserve will raise rates four times this year, a position at odds with the market's expectation of just two to three rate hikes this year.
While investors might find slower growth disappointing, Goldman pointed out that this bull market, which is now closing in on its ninth year, isn't headed for the "irrational exuberance" the bull market from 1987 to 2000 experienced. This market is instead on course for "rational exuberance."
Source: Goldman Sachs
More of What's Trending on TheStreet: