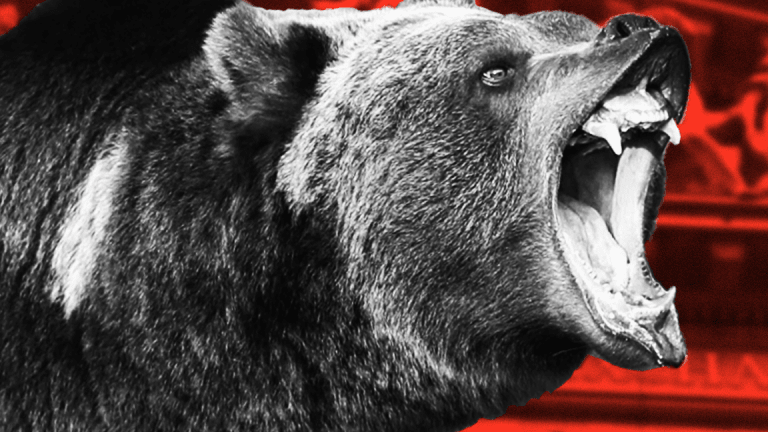 S&P 500 Is Dangerously Close to Forming This Notoriously Bearish Chart Pattern
Those bullish investors may want to check themselves before they wreck themselves -- the S&P 500 is nearing this classic bearish formation.
It may be time to respect the stock chart voodoo. 
With the S&P 500 Index I:GSPC testing, but not eclipsing its January highs amid a pullback on Turkey's currency crisis, the benchmark may have formed a dreaded double-top. A double-top stock formation is often seen as a bearish reversal pattern. It's characterized as two consecutive peaks that are almost identical, with a decent-sized trough in the middle.
That trough this time around ran from the early February lows to mid-June. 
More on the Double-Top
There is a little bit to chew on for both the bulls and the bears with the market near a double-top formation. Widely followed Miller Tabak strategist Matt Maley says the current formation may not indicate a major decline in the markets.
Says Maley:
"The retest of the old highs is positive, but it also carries a cautionary note along with it. We DO have to point out that what we've seen this year is EXACTLY what we saw in the year's where the last two bear markets began. Like this year, those last two examples saw a new all-time high...followed by a 10% correction...and then a multi-month rally that took it back very near its previous all-time highs (within 1%). Again, this is exactly what has taken place so far this year. Of course, this doesn't mean that we'll see another major "double-top" this year. We saw a very similar move back in 2014...but the market just kept on rallying. (It also doesn't mean we'll see a major 50%" decline like we saw in the previous two examples. In fact, we've been saying for some time now that we doubt that the next bear market...whether it comes soon or in several years...will be more in the garden variety of -20% to -30%.)........However there is no question that just because the stock market has regained everything it lost this year, it does not mean it will go a lot higher."