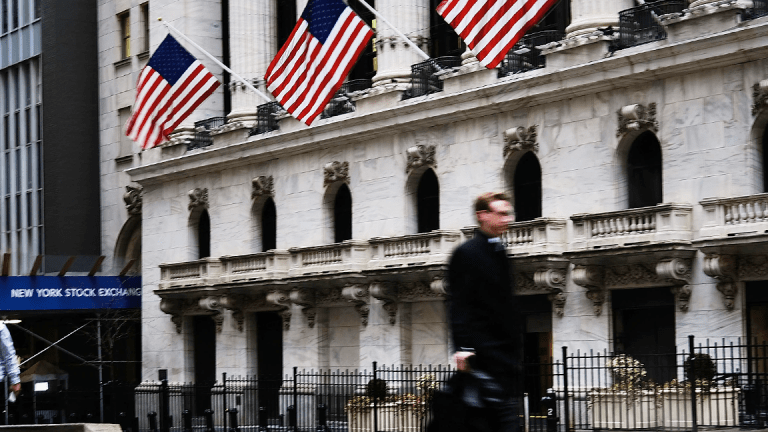 Stock Market Could Lose Some Luster Moving Into 2019, Goldman Says
An uptick in Fed rate hikes paired with economic growth deceleration could mean this bull market might soon start stalling out.
The bull market in stocks will celebrate its ninth birthday this week, but according to Goldman Sachs analysts the celebration could be a little less cheery than some might have hoped.
After a stellar 2017 was muted by a bumpy start to 2018, the stock market could be headed for a slowdown moving into 2019, Goldman said in a note Thursday, March 8.
"The backdrop for stock returns appears less favorable in 2019," Goldman analysts said. "Our economists project the (Federal Reserve) will tighten interest rates eight times during the next two years, economic growth will decelerate to 2.2% in 2019, and bond yields will likely climb towards 4%."
Investors have expressed concern over the actions of the Fed, most recently sending stocks lower during new Fed Chairman Jerome Powell's first testimony in front of Congress last week. Powell told lawmakers the Fed will continue to gradually hike short-term interest rates, but he offered no specifics on just how many rate hikes there could be. Prior to Powell's ascent to the Fed's top position, the bank had signaled three rate hikes in 2018 and two more in 2019.
The economy grew 2.3% in 2017, and Powell suggested in his comments that it will grow even more this year. Additionally, bond yields have only approached 3% in recent months and haven't hit the 4% mark since May 2008, according to data from FactSet.
Goldman noted that its economists expect the S&P 500 will rise an additional 5% through the end of this year but offered some caution for investors moving into 2019. Goldman said it doesn't see the S&P 500 reaching 3,000 until year-end 2019.
The S&P met the closing bell on Wednesday, March 7, at 2,726.8, meaning the index will only rise about 10% over the next two years from its current level if Goldman's expectations come to fruition. In 2017, the index rallied a much more dramatic 18.4%.
Don't miss out on the best investing advice from TheStreet's Trading Strategies webinars. Catch up here: