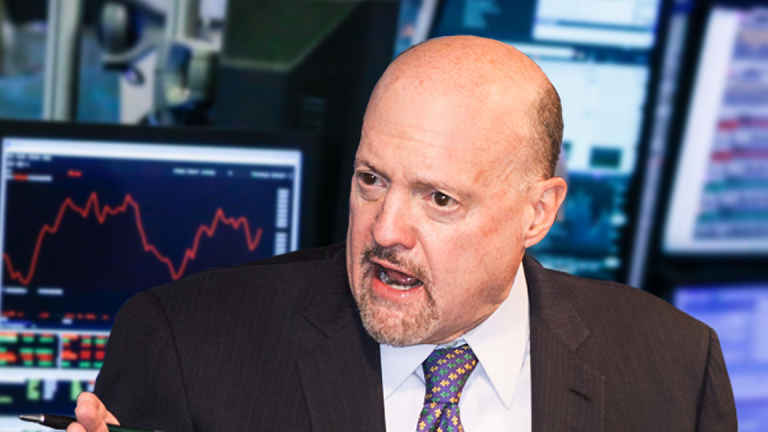 Always Do Your Homework Ahead of Earnings Season, Jim Cramer Says
That's Rule No. 4 from Jim's '5 Rules for Trading Stocks During Earnings Season.'
Plan to do a "monster amount" of research heading into earnings season to figure out which facts and figures will move a stock that you're interested in, Jim Cramer says.
"You have to do a monster amount of work going into earnings season to be sure that a company is doing as well as you thought," Cramer said in unveiling his "5 Rules for Trading Stocks During Earnings Season" to members of his Action Alerts PLUS club for investors. "I am in essence trying to see if the company lived up to expectations on sales, earnings and how much it is making from each sale."
Cramer said properly researching a company during earnings season involves more than just looking at just margins and revenues. He said that each industry has specific key metrics to which investors must pay attention. 
"Delta (DAL) - Get Delta Air Lines, Inc. Report went up big [last] week because of its strong revenue per seat, [but] Bed Bath & Beyond  (BBBY) - Get Bed Bath & Beyond Inc. Report got clocked because of weak same-store sales [and] Apple (AAPL) - Get Apple Inc. (AAPL) Report got hurt when an analyst lowballed the service-revenue stream, which now carries almost as much weight as cellphones do," Cramer said. "So you not only need [to look at] sales, earnings and gross margins. You need whatever the key metric is."
In fact, Cramer attributes several recent successes or failures in a portfolio of stocks that he runs for charity to the amount of homework he and his research team did ahead of earnings. 
"We got hurt on CVS (CVS) - Get CVS Health Corporation Report , for example, because we knew they were going to cut numbers -- but the magnitude of the cut shocked the community," Cramer said. "Similarly, we [correctly sold] Nvidia (NVDA) - Get NVIDIA Corporation Report in the high $200s because we recognized that too many of the inputs were simply soft -- gaming, crypto currency and data center."
Want to Hear All of Jim's Private Video-Conference Call?
Sign up for Action Alerts PLUS, Cramer's VIP club for investors, and get instance access to a full replay of his latest call and live access to future calls every month.
Click here for a free 14-day trial.