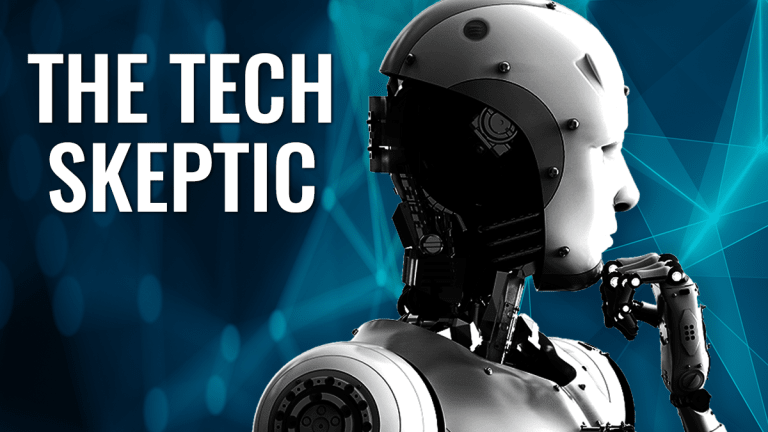 Stock Exchanges in Need of Reform. Is the Long-Term Stock Exchange the Answer?
Tech companies could find a friendly home in the Long-Term Stock Exchange, but whether everyday investors will embrace remains an open question.
With more blockbuster IPOs around the corner, some Silicon Valley tastemakers believe that stocks could use a newer, leaner home.
That's the idea behind Long-Term Stock Exchange, a new exchange that recently gained a stamp of approval from the Securities and Exchange Commission. It's the brainchild of Eric Ries, an influential entrepreneur, startup adviser and author who penned The Lean Startup, an entrepreneurship Bible you'll find on virtually every tech founder's bookshelf (or Kindle). For the uninitiated, the book lays out a methodology for building products that aims to minimize waste and speed up innovation, and launched a movement not just in startup garages but in corporate boardrooms in the Valley and beyond.
Now, Ries is applying that philosophy to one of the most important capstones in the life of a company: Graduating from "lean startup" to publicly traded stock.
The LTSE is still at least a few months away from going live. The SEC's approval greenlights the new exchange, but its specific listing standards are still subject to SEC commentary and revision. While its final shape is still to be determined, the broad goals of the new exchange are to shift incentives away from the quarterly grind and more towards long-term value creation. If successful, according to Ries, it could also provide a more hospitable space for smaller stocks and empower companies to focus on products that are healthier for society. 
"Nobody wants to be Phillip Morris," Ries said in an interview with TheStreet. 
Apart from Ries himself, a number of Silicon Valley heavyweights have backed the concepts behind LTSE -- one being the idea of tenure voting, or tying voting rights to how long an investor has held the stake. Other proposals include capping performance bonuses and encouraging greater disclosure of development milestones. Ries said that it's likely that the tenure voting proposal, which is controversial among many market watchdogs, will need to be revised. Still, he's confident that the LTSE's driving principles will remain intact.
"For the next generation of what we like to call 'modern companies': What are their values?" Ries said, ticking off a few examples gleaned from years of research into the startup economy. "They want to be able to build an institution that can last; they're not focused on trying to play the beat and raise game; they want to know who their long-term shareholders are."
Though he couldn't discuss any specific companies that are interested in listing, Ries said that he's fielded interest in the LTSE both from still-private startups and some that are already public. The new exchange would allow companies to dual list on the LTSE and on other traditional exchanges. 
"One of the powers of having the regulatory approval is that we'll soon be able to formally solicit companies to list with us," he said. "We don't have a traditional customer pipeline. On the other hand, we have deep relationships with these companies. That's also our job, to find ways to be helpful to them."
Ries is far from the only critic of the modern exchange system, and a bit of recent history is helpful in showing why.
Today, 12 of the 13 U.S. stock exchanges are owned by just three corporations -- but that wasn't always the case. For decades, exchanges were nonprofit institutions until a 1999 regulatory opinion granted them the freedom to operate as for-profit entities. Over time, that was followed by a wave of consolidation among major exchanges, diminished competition, and rising trading fees -- a less-than-ideal outcome for investors, according to critics of the modern system. In a September 2018 speech titled "Unfair Exchange: The State of America's Stock Markets," SEC commissioner Robert Jackson likened the modern exchange system to "letting Barnes & Noble run our public libraries." 
There's a growing consensus that the system needs some reform, but not everyone is convinced that Silicon Valley's take is necessarily the right one. 
Chester Spatt, a visiting professor of finance at MIT's Sloan School and former chief economist at the SEC, dismissed the premise that the problem with exchanges is a lack of focus on long-term value, as the LTSE's name implies. 
"I don't see lots of evidence that the capital markets are too focused on the short term," he said.
As two topical examples, Spatt cited Uber (UBER) and Lyft (LYFT) the two recently IPO'ed ridehailing giants. Despite never having turned a profit, they still command some of the highest valuations of any newly public companies in recent history. At present -- and despite rocky performances since their trading debuts -- Uber and Lyft are valued at $70 billion and $15 billion, respectively, on $11.3 billion and $2.1 billion in annual sales. Amazon's (AMZN) evolution from unprofitable bookseller to the $920 billion powerhouse that it is today is another instance of the market's capacity for long-term thinking, according to Spatt.
"For a long time, Amazon was like a black box and losing money, but the analysts understood that there was value creation. Now it's one of the most important companies in the economy," he pointed out.
Another open question is how the markets will receive a new exchange like the LTSE. 
With the support of Ries, his backers and probably a respectable volume of issuers out of the gate, the LTSE will likely have a pretty good head start in competing for listings with the incumbent exchanges. It won't hurt that, once launched, it'll be the only exchange based in California, still the main stomping grounds of many unicorns and their investors. 
"There's a tendency to think of the customer for the exchanges as the issuer or the corporation. No. Who should the exchanges be there for? America's investors," Spatt said.