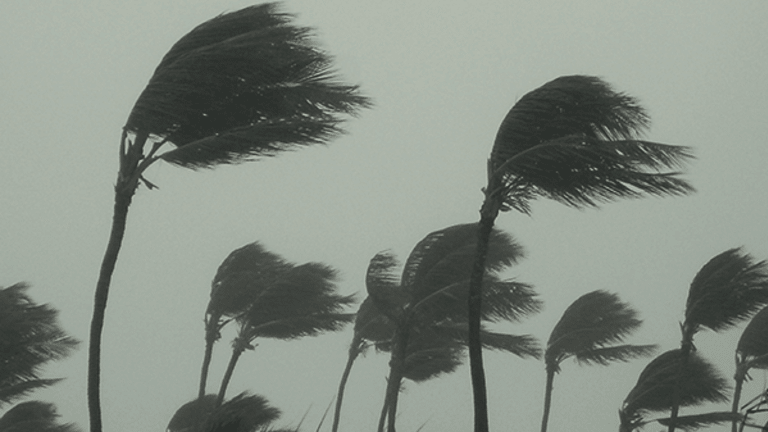 Still Too Early to Estimate Hurricane Irma's Threat to U.S.
The Category 3 hurricane picked up some steam as it heads toward the Caribbean Sea.
As coastal communities in Texas and Southwest Louisiana still reel in the aftermath of Harvey, Hurricane Irma is building momentum some 1,220 miles east of the Caribbean Sea, moving west toward the Leeward Islands just south of Puerto Rico.
Although it seemed to have weakened overnight Friday, Sept. 1, the storm is still expected to reach as high as Category 4 next week. It's currently moving westward at 15 miles per hour. In the next five days, according to the Weather Channel, it will turn southwest and then northwest.
So far, it's too early to assess Irma's potential threat to the U.S. If it does reach the U.S.--still an uncertainty--it could be as soon as next week or as late as the second full week of September. Whether it reaches the U.S. coast depends on the strength of the Azores High, a center of high atmospheric pressure just over the Atlantic Ocean.
"Irma is moving toward the west near 15 mph and a turn toward the west-southwest at a slightly slower rate of speed during the next two days," the National Hurricane Center wrote in an advisory on Irma Saturday morning, Sept. 2. "Some strengthening is forecast during the next 48 hours."
But so far, it added, Irma is still a small hurricane. So far, there are no hazards affecting land. If it doesn't hit the U.S., alternate paths include a track safely east of the U.S. East Coast and a track into the Gulf of Mexico.
"Right now, my gut feeling is no bad news for New Orleans," Jeff Weber, a meteorologist at the University Corporation for Atmospheric Research in Colorado, told the Times-Picayune. "That's just my gut feeling."
Meanwhile, Hurricane Harvey is on track to become the costliest natural disaster in American history, with damages worth up to $190 billion. In Mexico's Baja California Peninsula, Tropical Storm Lidia wrought havoc with heavy flooding and has left at least four dead. 
More of What's Trending on TheStreet: