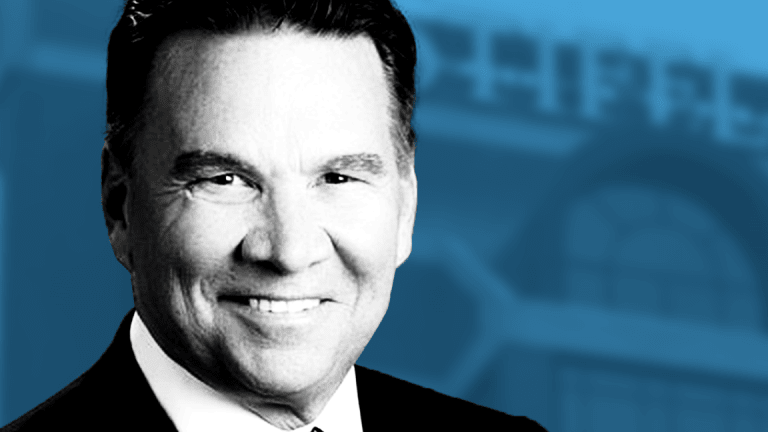 Stifel CEO: What the Next 20 Years Looks Like for Wall Street
Wall Street has had its fair share of challenges in recent years. Long-time Stifel Financial Group chairman and CEO Ronald Kruszewski discusses the outlook for the financial services industry.
Wall Street must get back to its roots, says one veteran insider.
Ronald Kruszewski has been the longest-serving CEO among the major investment banks, taking the helm at St. Louis headquartered Stifel Financial Group (SF) - Get Free Report in 1997. As Stifel's CEO, he has navigated the highs of a tech stock boom (1999), the lows of a tech stock bust (2000) and the super lows of the Great Recession (2009).
During this span, Kruszewski has built a powerhouse in investment banking and equity research, primarily through aggressive acquisitions. Kruszewski has taken Stifel from about $100 million in revenues to $3 billion. The company's market cap has gone from $40 million to more than $4 billion. 
Hence, there are very few (if any) better names out there to discuss what the future of Wall Street looks like 20 years from today. Key in a future dominated by power players with their eyes on the financial prize: staying true to the reason why Wall Street exists in the first place.
"What Wall Street has to do is get back to investor trust and confidence, we have done a lot as an industry to lose that," Kruszewski tells TheStreet. "Wall Street's challenge is to remember that we are the fulcrum between savers and people who need capital -- we will rebuild that."