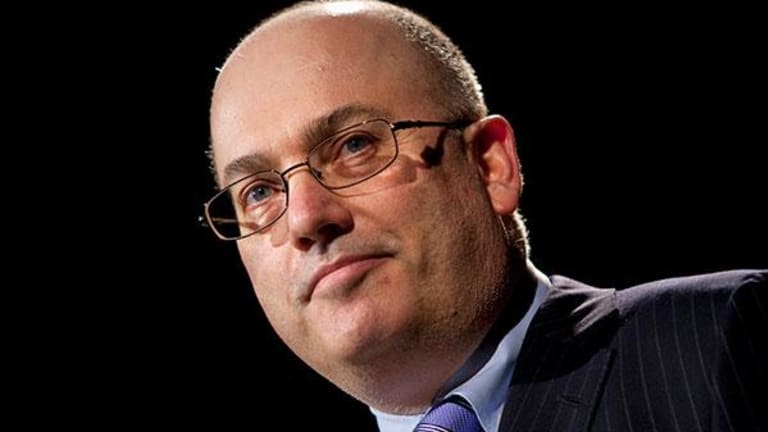 Steve Cohen's Point72 Takes Stake in Struggling Electronics Retailer Conn's
Retail may be dying, but Cohen isn't scared.
Retail is dying, but hedge fund giant Steve Cohen is placing a large bet in the sector.
On Friday, Cohen's Point72 Asset Management LP reported a 5.3% passive stake in Conn's Inc. (CONN) as of Thursday, June 22. The Texas-based retailer sells electronics, furniture and appliances. Point72 is now the fourth-largest institutional shareholder in Conn's, after Anchorage Capital Group LLC, PAR Capital Management Inc. and Stephens Inc.
Other recent Point72 investments include a 5.4% stake in Pandora Media Inc. (P) and a 5.1% stake in WPX Energy Inc. (WPX) .
Cohen founded Point72 after his former firm, SAC Capital, pleaded guilty to insider trading (Cohen himself was not charged with wrongdoing). When SAC wound down, Cohen reorganized the firm into a new family office, Point72. He's barred from managing outside money until next year.
Averting a potential activist campaign from hedge funds Luxor Capital Group LP and David Einhorn's Greenlight Capital Inc., Conn's in 2014 hired Bank of America Merrill Lynch and Vinson & Elkins LLP to explore strategic alternatives, including a possible sale or spinoff of its consumer credit business. About a year later, Conn's instead hired a new CEO and announced a $75 million share buyback program and $1.4 billion securitization program.
Results have continued to be dismal. For its first quarter of the 2018 fiscal year, ending April 30, Conn's reported a 15.2% same-store sales decline and a net loss of $9.75 million.
Conn's shares closed Friday at $17.10, up 0.88%. The stock price has more than doubled in the past year.