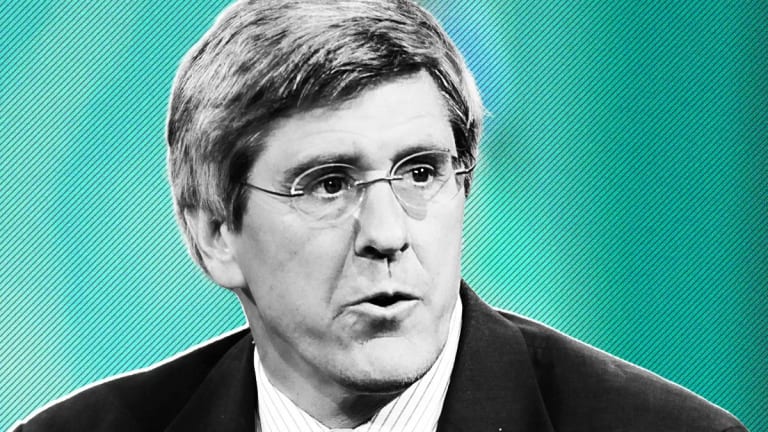 Stephen Moore Withdraws From Consideration for Fed Board, Trump Says
The announcement comes just hours after Moore told The Wall Street Journal that he wouldn't withdraw from consideration.
Conservative commentator Stephen Moore withdrew from consideration for a position on the Federal Reserve board, President Donald Trump said.
Trump took to Twitter to announce that Moore has withdrawn from the consideration process. 
Trump's Thursday afternoon announcement ran counter to a Wall Street Journal report earlier Thursday in which Moore said that he wouldn't withdraw from consideration for the position. 
"I'm not pulling out," Moore told The Wall Street Journal.
Moore has come under considerable opposition after some of his blog posts from the early 2000s resurfaced in recent weeks. More than six GOP senators, who were crucial to Moore's potential candidacy, had expressed reservations about him joining the Fed in light of some of his comments on women and other issues. 
Fellow Trump Fed nominee and former presidential candidate Herman Cain withdrew from contention for the central bank's board of governors two weeks ago also amid pushback from the Republican senators he needed to win confirmation.