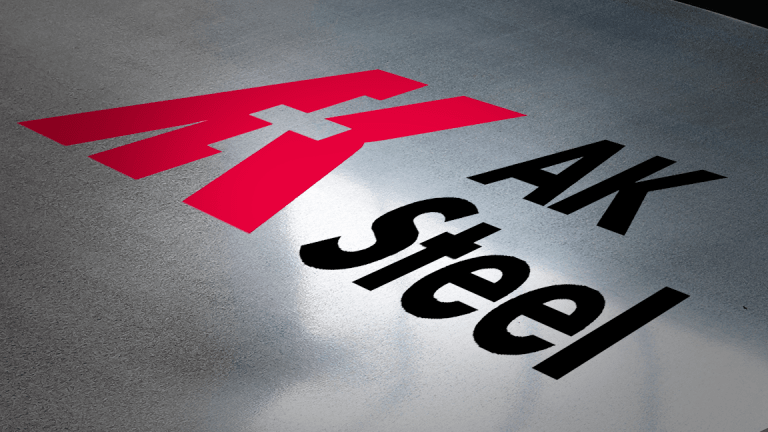 Steel Stocks Rise for Second Day Amid New Trump 'Buy American' Rules
U.S. Steel, AK Steel and other metals firms extend rally after Trump boosts 'Buy American' rules for federal projects.
Shares of U.S. steel manufacturers surged Tuesday for a second day after the Trump administration rolled out new protectionist measures aimed at boosting the federal government's purchase of American-made steel.
AK Steel (AKS) , Cleveland-Cliffs Inc. (CLF)  , Commercial Metals Co. (CMC)  and U.S. Steel (X) all rose between about 3% and 6% Tuesday, one day after President Donald Trump signed a "Buy American III" executive order. The third in a series of "Buy American" measures, the order boosted the amount of domestic steel that federal projects must use to 95%.
"With Monday's signing of 'Buy American III,' President Trump has moved towards increasing the Eisenhower domestic content threshold for American-made iron and steel from 50% to 95%," White House trade adviser Peter Navarro wrote Monday in a Fox News op-ed lauding the move. "I have seen firsthand across this great nation how stronger Buy American rules, coupled with other Trump actions such as steel and aluminum tariffs, corporate tax cuts to stimulate investment, reduced regulatory burdens, and robust workforce development programs, are driving a revival in United States steel production and a renaissance in American manufacturing."
AK Steel posted Tuesday's biggest percentage gain among major U.S. steel stocks, rising 6% to close at $2.30. U.S. Steel added 3.5% to $15.13, while Commercial Metals Co., a major steel recycler and manufacturer, gained 2.9% to $18.11. Cleveland-Cliffs, which bills itself as North America's largest iron-ore producer, added 3.1% to $10.97.
The Buy American campaign comes after the Trump administration last year slapped a 25% tariff on steel imports. But despite such measures, U.S. steel stocks have generally struggled since early 2018, with protectionist measures not doing enough to make up for slumping global demand.