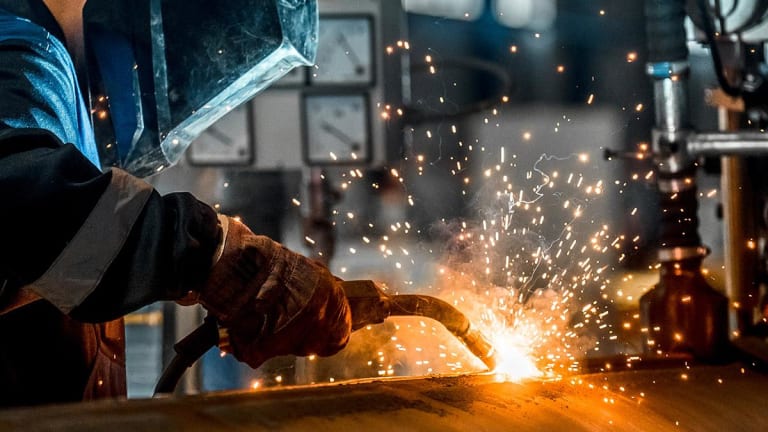 Steel Stocks Rally After Trump Revives Brazil, Argentina Tariffs
The president is reinstating tariffs on the two countries in response to the devaluation of their currencies.
Steel stocks were rising in trading Monday after President Donald Trump said the U.S. would be reinstating tariffs on steel and aluminum from Brazil and Argentina, effective immediately. 
Shares of U.S. Steel (X) - Get Free Report were 3.5% higher at $13.59, AK Steel (AKS) - Get Free Report gained 6.6% to $2.94, and Steel Dynamics (STLD) - Get Free Report tacked on 1.4% to $34.19 after Trump tweeted this:
The Trump administration exempted both Brazil and Argentina from 25% steel and 10% aluminum tariffs last year. The administration has promised to reinvigorate the U.S. steel industry as China has overtaken the U.S. as the world's top steel producer. 
The U.S. is the world's largest steel importer, importing 14.4 million metric tons year to date, mostly from Canada, Mexico, and Brazil, according to the Commerce Department's International Trade Administration. 
The U.S. added 2,400 steel-industry jobs in 2018, a 1% year-over-year increase. Overall employment in the industry since 1990 is down 43%. 
The administration has been vocal in its criticism of currency manipulation.