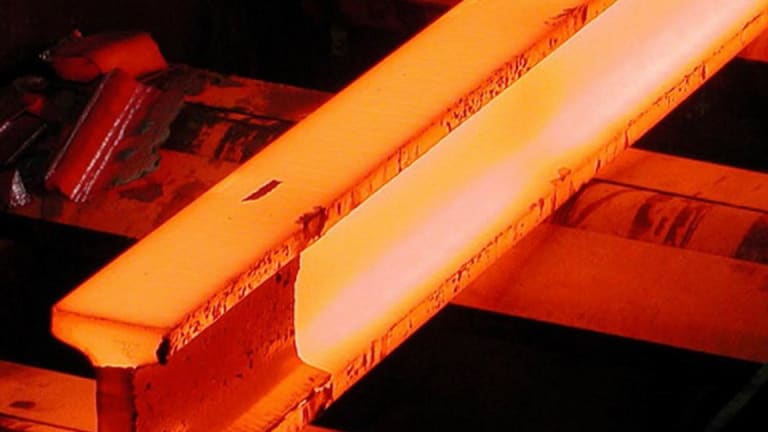 Steel Stocks Are Monday's Biggest Losers From Cooling China Trade Tensions
Treasury Secretary Steve Mnuchin declared that the China trade war was on "hold" Sunday.
Not everyone is happy that the U.S. paused tariffs against China. 
Steel stocks were falling precipitously after U.S. Treasury Secretary Steve Mnuchin said that the U.S.'s burgeoning trade war with China was on hold as the two countries negotiate more palatable trade agreements. 
The U.S. was set to impose tariffs on China steel imports, effectively providing cover for U.S. steelmakers' interest. With those tariffs now on hold, competition with cheaper priced Chinese goods is back on. 
Investors weren't taking the news lightly Monday, sending U.S. steel stocks tumbling across the board. 
Allegheny Technologies Inc. (ATI) shares were down 0.25% to $28.48.
Commercial Metals Co. (CMC) shares were down 1.24% to $23.83.
United States Steel Corp. (X) shares fell 4.64% to $34.77. 
AK Steel Holding Corp. (AKS) shared dropped 4.49% to $4.49. 
The VanEck Vectors Steel ETF (SLX) was down 0.65% to $50.40. 
The wider market meanwhile is celebrating the news, pushing the Dow Jones Industrial Average up more than 1.25% to 25,024 while the Nasdaq gained 0.63% to 7,400 and the S&P 500 was rising 0.8% to 2,734.