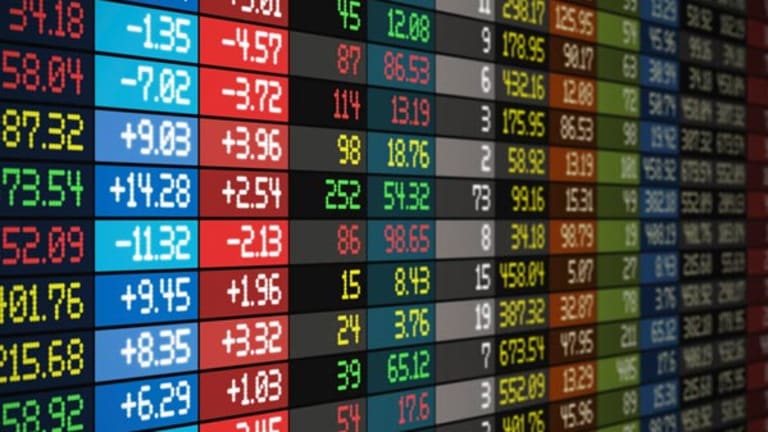 Stars Shoot Past Occupy Wall Street
Occupy Wall Street isn't just a protest for unemployed young activists. Celebrities are also paying visits to the throng.
NEW YORK (
) -- Occupy Wall Street isn't just a protest for unemployed young activists. Celebrities have also been seen among the throng.
An assortment of actors, reverends, academics, filmmakers and politicians have all journeyed down to Zuccotti Park; each with their own set of reactions to and suggestions for demonstrators, who are now hunkering down for the coldest months of the year.
Though it might seem like these notables are only showing up at the park for a PR bump (and that may very well be true in many cases), they also have offered up their own original perspectives on what the protests represent.
So grab your megaphone and get ready to click through
TheStreet's
list of famous people who have come on down to Occupy Wall Street.
Alec Baldwin
Alec Baldwin visited Occupy Wall Street on Oct. 19 to positive fanfare. Baldwin is an active political advocate on his Twitter account, where he gave occupiers a brief heads up before he visited Zuccotti Park.
He also left a suggestion to the demonstrators after his two-hour visit.
"OWS needs to coalesce around some legislative policy. The 'occupy' strategy may be an effective one. But what can each entity agree on?" Baldwin tweeted.
Rev. Jesse Jackson
A veteran of civil rights protests of the 1960s, Jackson visited Occupy Wall Street to show his support for the demonstrators. He offered a bit of historical perspective to the event and said that
.
"When we are silent, we betray our tradition; when we act, good things almost always come our way," Jackson said. "It was our actions that made
Harry Truman desegregate the military. Our actions have made what
Ike Eisenhower pulled at Little Rock. Our actions made
Lyndon Johnson submit the Voting Rights Act."
Rev. Al Sharpton
Sharpton has been outspoken and supportive of the protests since their inception, sounding off on his
MSNBC
television show "PoliticsNation With Al Sharpton."
"Different people in different parts of the country are doing
Occupy Wall Street differently,"
Sharpton said. "You can't tell people in pain how to respond to pain."
Michael Moore
The controversial documentary filmmaker rather predictably visited the protests, and even appeared on
CNBC
with demonstrators to voice his consternation.
The real problem for Moore was that the New York Stock Exchange wouldn't allow CNBC to schedule their interview in front of the building on Wall Street.
"Success!(sorta) Convinced them 2 move 2 WallSt but NYSE still won't let me in like other CNBC guests," Moore tweeted on Oct. 24.
Actor Tim Robbins
Robbins emerged from Twitter exile on Oct. 13 to visit Occupy Wall Street. The actor said he had been very busy, and hadn't tweeted since August. So he went left Brooklyn, N.Y. and went to lower Manhattan.
"Joined protest last week/ people from all walks of life/ Occupy Wall Street," Robbins tweeted in a haiku style. "This is what a real grass roots movement looks like. No faux tea party here."
Actress Susan Sarandon
Sarandon has a notable history of activism as she is a UNICEF Goodwill Ambassador and an advocate on HIV/AIDS. She visited Zuccotti Park and was
surrounded by a mob of cameras.
"I don't know that much about Wall Street, but if I was running the business and I made that big of a mistake and lost that many people's future, I don't think I would get a bonus or even keep my job," Sarandon said.
Former New York Gov. David Paterson
Paterson said he visited the protestors because he wanted to take a look, and he said he was impressed by
how organized they were.
"The fact that...young people are organizing themselves in this whole image of young people as being self-indulged -- you know, tweeting back and forth: 'I'm taking a shower, now I'm going to school and now I'm at school' -- this is totally a lot different," Paterson said.
"They
Occupy Wall Streeters said they balanced their budget, which was more than I could do in three years," Paterson joked.
Princeton Philosopher Cornel West
West stood in the center of Zuccotti Park, surrounded by demonstrators in late September and
asked them to repeat his words.
"There is a sweet spirit in this place," West said. "I hope you can feel the love and inspiration... Take a stand with great courage and compassion, because we oppose the greed of Wall Street oligarchs."
Actress Roseanne Barr
Barr, who played herself in the popular 1990s sitcom "Roseanne," stumped for protesters in the first few days of Occupy Wall Street's movement. She grabbed a megaphone and let loose.
"I hear you and I know you hear me, and pretty soon the whole world is going to hear us," Barr said. "Pretty soon it won't be 500 people," Barr said.
She was right.
-- Written by Joe Deaux in New York.
>To contact the writer, click here:
.
>To follow the writer on Twitter, go to:
.
>To submit a news tip, send an email to: