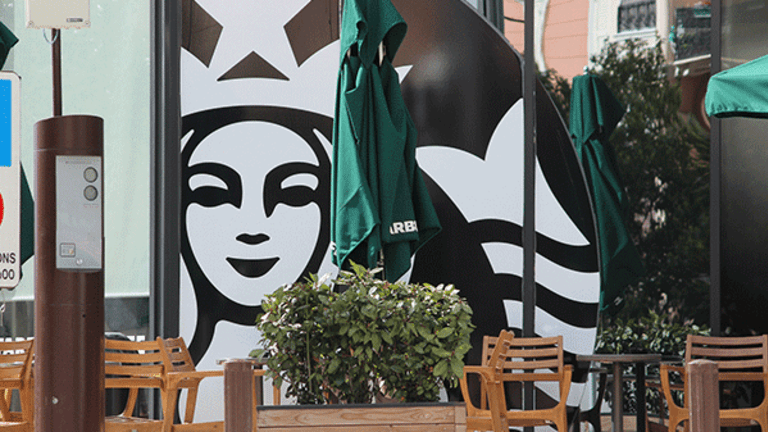 Starbucks to Start Selling Affogatos in 100 Locations
The shot of espresso over scoop of ice cream should suit their audience well.
Editors' pick: Originally published Feb. 14.
Starbucks (SBUX) - Get Starbucks Corporation Report is going to continue cashing in on your sweet tooth. The coffee giant is about to start selling Affogatos (a shot of espresso served over a scoop of ice cream) at 10 ten its elevated Reserve Bar locations in Los Angeles, Boston, and Washington, D.C.  according to BI.
Even though Starbucks's latest U.S. same-store sales and guidance let investors down in late January, the Seattle-based Reserve Roastery & Tasting Room popped 18% during the holiday quarter, following up on a stellar 24% increase for the quarter ended October 2. The average transaction size at the store was four times that of a typical Starbucks store, executives told analysts on a Thursday evening conference call.  Schultz is stepping down as CEO in April to focus on the Reserve concept, which means Reserve will get the attention it deserves. Of note: the Affogato has been on the menu of the Reserve Seattle Roastery since June and has been a top five menu item even in the winter, so this is telling of its assumably forthcoming popularity.
Affogato prices will range from $6 to $8.50, starting with the Classic Affogato for $6 to the $8.50 Cold Brew Malt, made with small-lot cold brew, vanilla ice cream, and chocolate bitters. Starbucks is also testing a less expensive Affogato menu in 100 Orange County, Calif. locations that won't be made with small batch cold brew. The most expensive variation will be a $6.40 cold brew malt made with Starbucks' Narino 70 cold brew and chocolate bitters.
Starbucks is no stranger to innovating its menu. They already serve
— wine and beer with dinner food that our editors weren't in love with. They also tried out a brunch menu that
doesn't include complementary brunch drinks
like bloody mary's so that's effectively worthless to most #basic Millenials. However, this caffeinated Italian dessert should bring them in UGG clad droves.