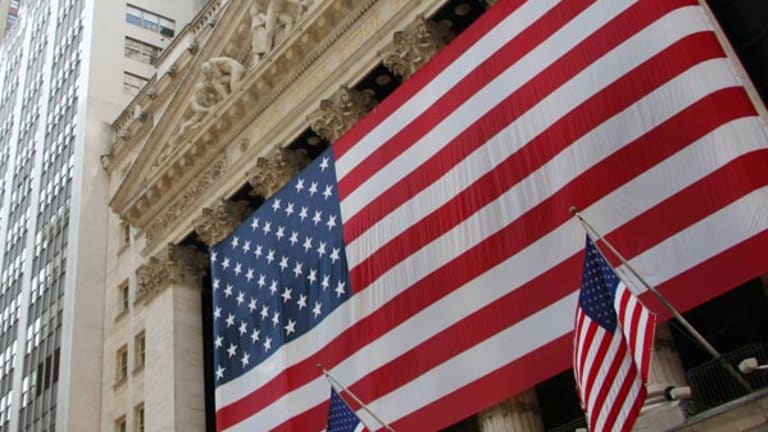 Starbucks' Job Creation Fund Finds Partners: Hot Trends
Google Offers and Banana Republic are the first businesses to join Starbucks' job creation fund.
Google Offers and Banana Republic are the first businesses to join Starbucks' job creation fund.
NEW YORK (
) -- Popular searches Tuesday on the Internet include
Starbucks
(SBUX) - Get Report
as the coffee chain has found its first partners for its job creation fund.
Google Offers and Banana Republic are officially the first businesses to join Starbucks in raising money for the fund.
Google's
(GOOG) - Get Report
Google Offers will raise up to $3 million by selling $10 Starbucks vouchers for $5 apiece and donating $3 from each sale to the fund.
Gap's
(GPS) - Get Report
Banana Republic plans to donate up to $1 million from purchases made during two, four-day sales events later this year. On April 19, the first sale to benefit the fund will begin.
Starbucks introduced the "Create Jobs for USA" fund in October along with the Opportunity Finance Network. At the time, CEO Howard Schultz attributed the move to a lack of political leadership amid a poor jobs environment.
The fund has already raised more than $7.5 million, with another $4 million potentially coming in from the new partnerships. According to Starbucks, that amount would support about $80 million in lending or enough to create or sustain more than 3,800 jobs.
Molson Coors
(TAP) - Get Report
is trending as the company plans to buy
StarBev
and its nine European breweries for $3.54 billion.
Molson, which is attempting to expand its operations, is betting Europe will be a vibrant area once the economic crisis there subsides. The deal would help Molson's brands reach drinkers in central and Eastern Europe.
StarBev is headquartered in the Czech Republic and has 4,100 workers. It distributes brands including Stella Artois, Beck's, Hoegaarden, Lowenbrau and Leffe.
Molson expects that financing for the deal will include $3 billion in cash and debt and $667 million in convertible debt issued to the seller. The transaction should add to Molson's earnings in the first full year of operations.
The deal, pending approval from European regulators, is expected to close in the second quarter.
Illumina
(ILMN) - Get Report
is another popular topic after the U.S. gene sequencing firm rejected
Roche's
improved bid for the company.
Roche is urging Illumina shareholders to put pressure on Illumina to enter takeover talks after its improved $6.7 billion bid was turned down. Illumina's board said Roche's higher offer of $51 a share dramatically undervalued the company.
Roche is encouraging Illumina shareholders to vote in favor of directors open to the company's overtures at an annual meeting on April 18.
Roche is interested in acquiring Illumina for equipment that would help give the company an edge in the gene sequencing market.
The chatter on Main Street (a.k.a. Google, Yahoo! and other search sites) is always of interest to investors on Wall Street. Thus, each day, TheStreet compiles the stories that are trending on the Web, and highlights the news that could make stocks move.
-- Written by Brittany Umar
.
Brittany joined TheStreet.com TV in November 2006 after completing a degree in Journalism and Media Studies at Rutgers College. Previously, Brittany interned at the local ABC affiliate in New York City WABC-TV 7 where she helped research and produce On Your Side, a popular consumer advocacy segment.