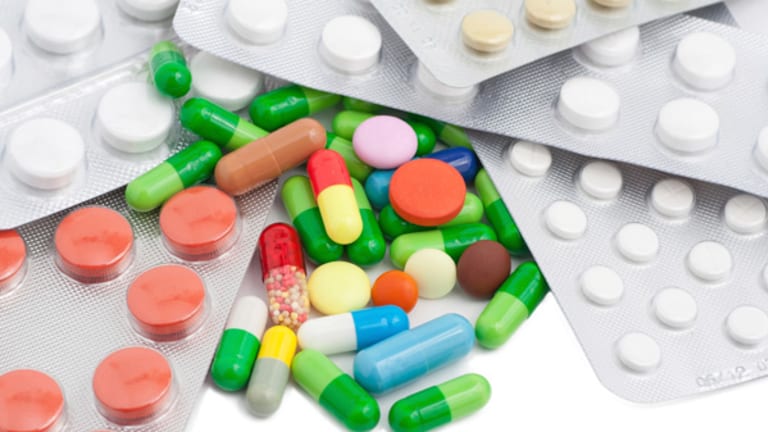 Star Scientific's Made-Up, Misleading Relationship With Johns Hopkins
Johns Hopkins confirms it has no involvement with study of Star's nutritional supplement anatabine.
GLEN ALLEN, Va. (
) -- Manti Te'o isn't alone in concocting imaginary relationships. So, too, is
Star Scientific
(STSI)
, which has misled investors about the involvement of Johns Hopkins University in the clinical testing of the company's retail nutritional supplement anatabine.
Star Scientific and its Internet stock promoters want investors to believe that Johns Hopkins has been actively involved with, and even supportive of, anatabine's clinical development. The benefit to Star Scientific is obvious: Johns Hopkins is well-known and respected, so the school's academic imprimatur lends scientific credibility to anatabine.
Except Johns Hopkins has no official involvement with Star Scientific or anatabine. That includes Star's subsidiary
Rock Creek Pharmaceuticals
, according to a Johns Hopkins School of Medicine spokesperson.
"The Antabloc Supplementation Autoimmune Prevention
ASAP clinical study was not conducted at or approved by Johns Hopkins," Johns Hopkins' Stephanie Desmon said via email.
Star reported initial interim results from the ASAP study of anatabine as a potential treatment for thyroid disease on Jan. 7. The company claims the study succeeded but failed to disclose any real data. Star's press release included a promotional quote about anatabine from Dr. Paul Ladenson, described as a "senior endocrinological consultant" for the study.
Ladeneson's real job is director of the
Division of Endocrinology and Metabolism at Johns Hopkins School of Medicine
. He's a thyroid disease expert. Why did Star Scientific omit Ladenson's academic affiliation from its Jan. 7 press release? Likely because as Desmon made clear, Ladenson's role in Star Scientific's anatabine thyroid disease study had nothing to do with Johns Hopkins.
Biotech investors, click here to visit TheStreet's 2013 FDA and EMA drug approval decision calendar
.
Star Scientific paid Ladenson for his consulting work, which apparently includes offering this assessment of the anatabine thyroid study:
Data from this rigorously conducted, placebo-controlled, double blind trial show that anatabine-treated subjects had progressive decreases in circulating thyroglobulin antibody levels, which became significant by the end of the trial. Current treatment for autoimmune thyroiditis is limited to end-stage disease when irreversible gland damage necessitates lifelong thyroid hormone replacement. The prospect of a novel nutritional or pharmaceutical intervention that could preserve thyroid health represents an encouraging advance. Further clinical studies are now warranted.
Asked to comment on whether Johns Hopkins, as Ladenson's employer, approved his anatabine statement, Desmon responded:
"We do have guidelines about such things and he
Ladenson is in violation here." Johns Hopkins has started an inquiry into the matter, Desmon added.
Johns Hopkins would not make Ladenson available to comment. Star Scientific did not respond to an email requesting comment.
Dr. Patrizio Caturegli, also a professor at Johns Hopkins Medical School and a paid consultant to Star Scientific,
with Ladenson in which mice were treated with anatabine. Star Scientific publicizes the findings of Caturegli's paper without disclosing the company's financial relationship with the authors.
As it stands, there is no science backing Star's claims that anatabine reduces inflammation, relieves pain or treats Alzheimer's, thyroid disease, multiple sclerosis, traumatic brain injury or other auto-immune diseases
These are all medical claims Star makes or insinuates with its constant anatabine promotions.
Anatabine is not FDA approved for anything, but thanks to lax rules and generous loopholes, Star is able to sell the nutritional supplement over the Internet and at GNC retail outlets. What Star hasn't been able to do is convince people to buy anatabine. Sales are minimal, totaling just $1.7 million in the last reported quarter.
Which is where the Johns Hopkins connection comes into play. Star wants investors and the general public to believe anatabine is a drug capable of curing all sorts of diseases. The marketing message is simple: If Johns Hopkins believes in anatabine, you should too.
Internet stock promoter Dr. John Faessel (he's a dentist) embraces Star's misleading marketing message and runs with it. In two columns posted recently on
Seeking Alpha
-- both bullish on Star Scientific -- Faessel refers repeatedly to the "successful Rock Creek/Johns Hopkins human trials of anatabine."
Wrong. Johns Hopkins had no involvement in the anatabine trial.
Gilford Securities analyst Otis Bradley also plays along with the deception. In a recent research note, Bradley writes, "The
anatabine thyroid research has been done by the John Hopkins University School of Medicine, certainly one of the most preeminent medical institutions in the world, under the lead of Paul Ladenson, chief endocrinologist and one of the preeminent leaders in the world in his profession."
Wrong again. Star Scientific is solely in charge of the
, which recruited patients from nine private U.S. clinics, none with academic credentials. Ladenson may be an expert on thyroid disease but he's being paid by Star Scientific.
Star Scientific also pays golfer Fred Couples to endorse anatabine. At this point, there's very little to distinguish Couple's advertising pitch and Ladenson's consulting work.
-- Reported by Adam Feuerstein in Boston.
Adam Feuerstein writes regularly for TheStreet. In keeping with company editorial policy, he doesn't own or short individual stocks, although he owns stock in TheStreet. He also doesn't invest in hedge funds or other private investment partnerships. Feuerstein appreciates your feedback;
to send him an email.