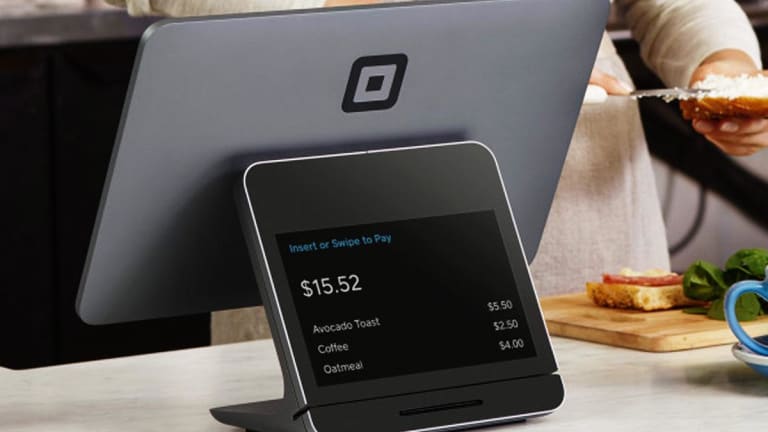 Square: Why the Good Times Aren't Likely to Last
The mobile payments firm has been a rewarding growth stock over the last two years. But its shares now are priced for perfection.
Mobile payments firm Square (SQ) has a lot going for it. The company continues to scale nicely, with its number of monthly active users passing 15 million in December 2018. And its stock has been very rewarding for shareholders over the past two years, with shares up more than 240%, far outpacing any benchmark.
The problem, though, is that investors all know this already, making it difficult to find some sort of under-priced edge in its valuation. As a result, Square's stock is best avoided.
The Good - Strong Network Effects
Square is a disruptive mobile payment company. One of its main advantages stems from its broad commerce ecosystem. Square has a focus on allowing sellers to make informed business decisions with the use of analytics and reporting.
Furthermore, Square still has a long runway ahead, as more than 25% of U.S. households are un-banked or under-banked. Also, Square makes a point of targeting small businesses, since the company believes that around 40% of sellers don't have a business debit card, causing them to mix their personal bank accounts with funds from their businesses. By contrast, Square's fast and frictionless Cash App allows users to send money easily to other users on its network, continuously broadening Square's network engagement.
Back in October 2018, when CFO Sarah Friar informed investors that she was stepping down from Square to become CEO of Nextdoor, Square's stock fell more than 10% in a single trading session. Apparently, many were hanging Square's successes on this single individual.
However, since new CFO Amrita Ahuja has taken the reins, the stock's volatility appears to have diminished as investors continue to fundamentally trust in Square's overall business model. However, going forward, Square CEO Jack Dorsey, who also serves as the CEO of Twitter (TWTR) , has stated that he wishes to see Square's bench of executives take more leading roles in the company.
The Bad - Decelerating EBITDA Growth
Square's adjusted EBITDA growth rate appears to be decelerating at a rapid clip.
Looking at the graph above, one could argue that a lot of efficiencies which were to be found from Square's top-line leverage growth have already been picked over. For instance, looking back to 2017, while Square's top-line grew by 43%, its adjusted EBITDA soared by an impressive 209%.  And as we look out to 2019, while Square's top-line is expected to continue to grow by approximately 41%, its adjusted EBITDA is guided to grow by 60%.
However, the problem is that ultimately, there is a limit to just how easily costs can be ironed out of its business model. In the event that Square's top-line continues to be hurt by competition from the likes of Stripe , investors should not be surprised to see Square's adjusted EBITDA growth slow down even further to somewhere in the high 30% range over the coming two years.
The Ugly - Valuation
Having some type of profound insight into Square's offering is of little use if the market is already pricing in many years of future growth. And as the table below highlights, while there is unquestionably investor appetite for payments companies, there is simply no margin of safety left in these companies' present valuations.
Going forward, this sector will continue to fragment, making it increasingly challenging for any one company to be a one-stop shop for all of a seller's needs. Thus, in order to continue to maintain positive network effects, Square may find itself having to lower its prices, which would exert additional pressure on its adjusted EBITDA margins.
The Bottom Line
In the market, it is not good enough to be right when everyone else is right, too. Investors need to be right when the herd is wrong. And while there is little doubt that Square is a terrific company with strong prospects ahead, everyone else is already pricing this in and a lot more. When a stock is priced to perfection already as Square shares are, investors are better off looking elsewhere to deploy their capital.